1935 Austin 12/6 Open Road Tourer
A long term project to resurrect a lovely old Austin.
See her run for the first time in 50 years.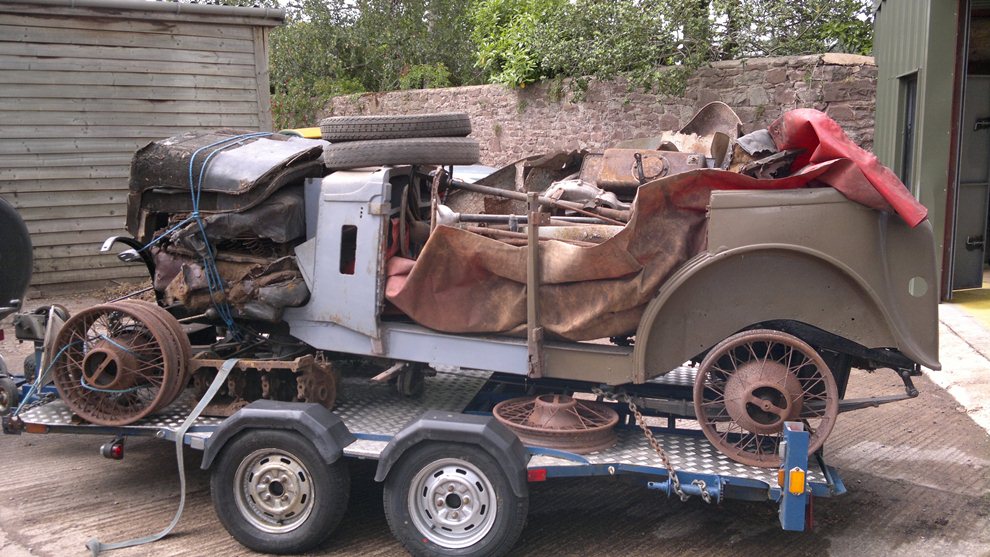 What it looked like, 9th June 2011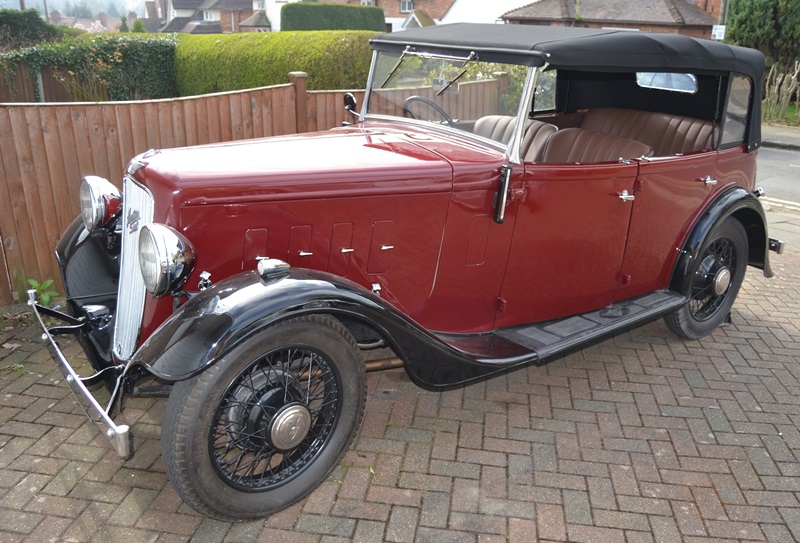 5 Years later and nearly complete.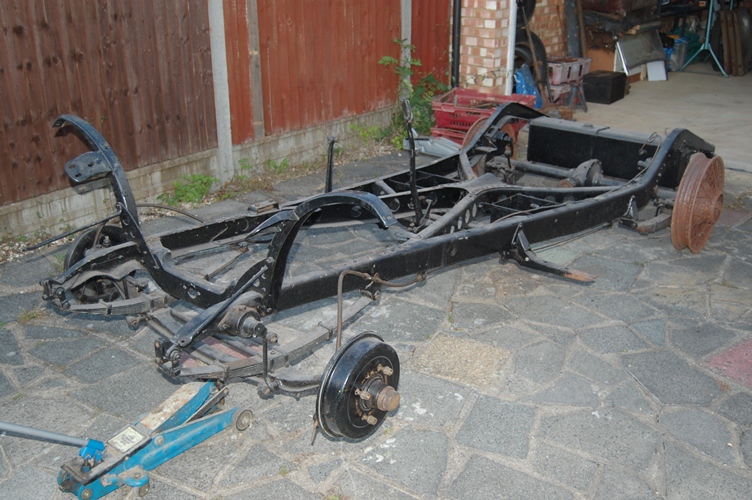 The chassis was in good condition, king pins have been replaced, brakes checked, bushes replaced.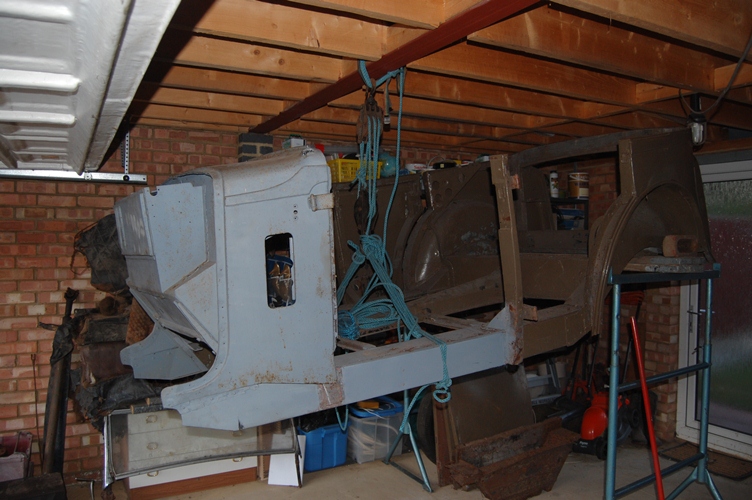 July 2011 - The body being inspected.
September 2011 - Chassis painted, wheels powder coated.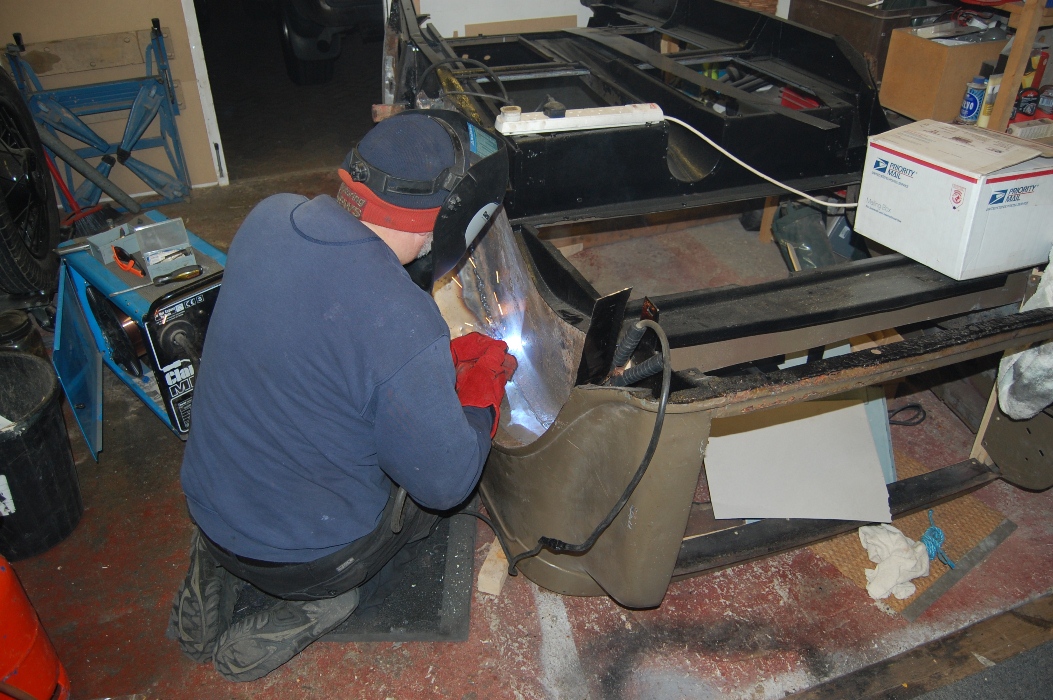 October 2011 - Jim welding new metal into the wheel arches.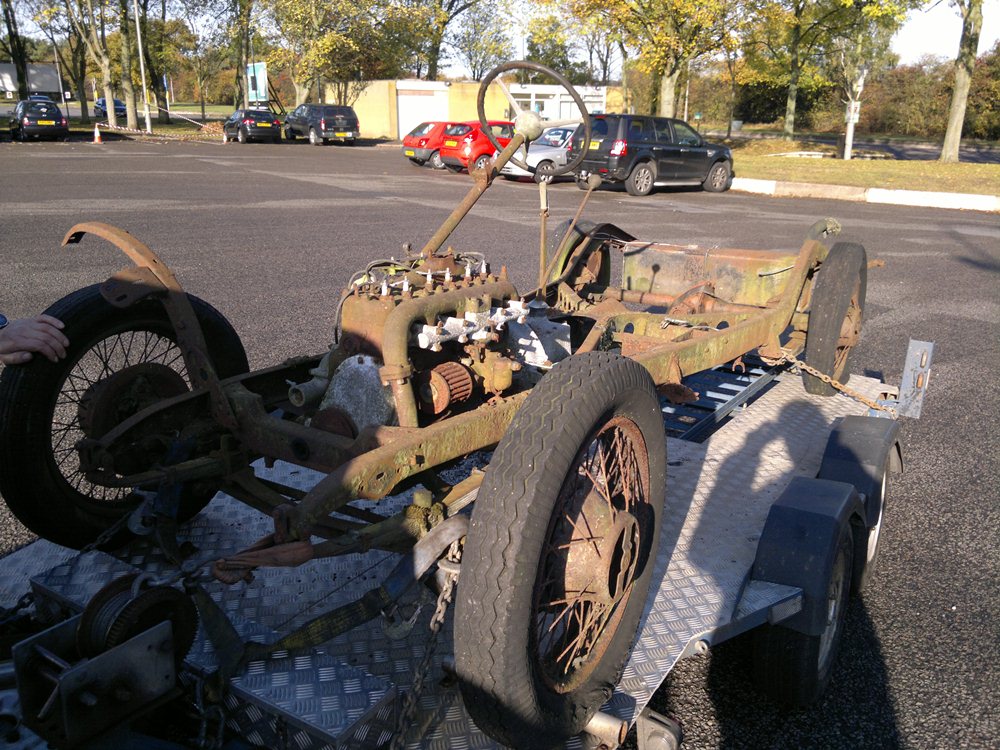 A second chassis - we only wanted the engine mounts!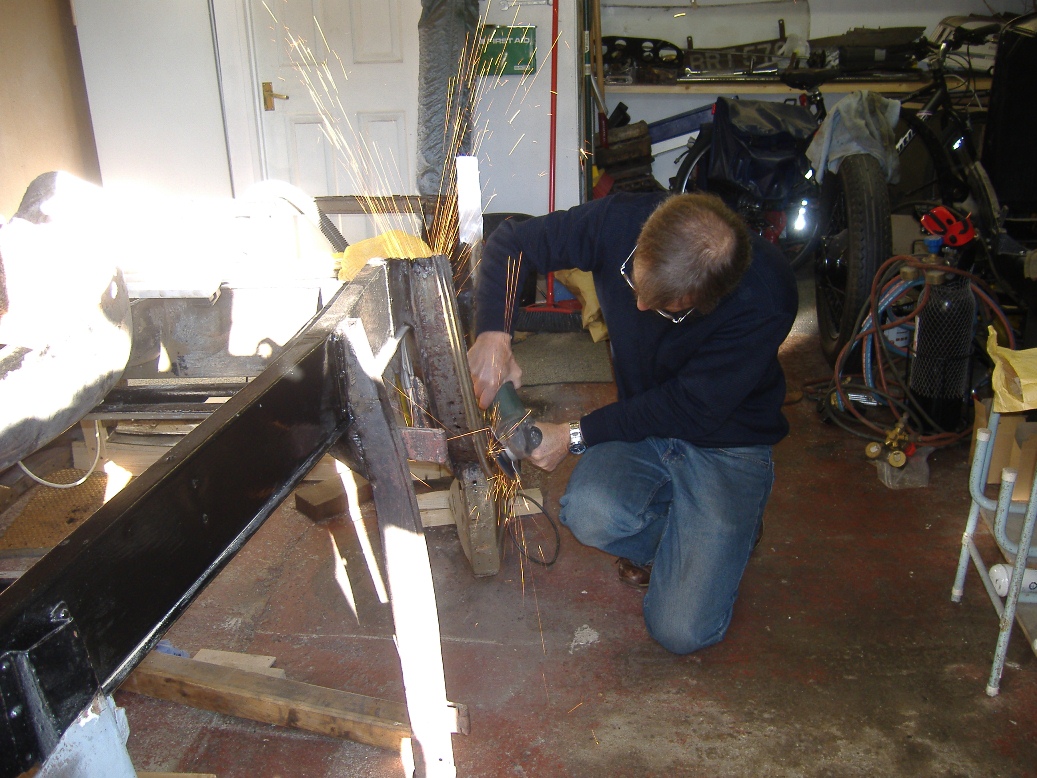 Nigel actually doing some work.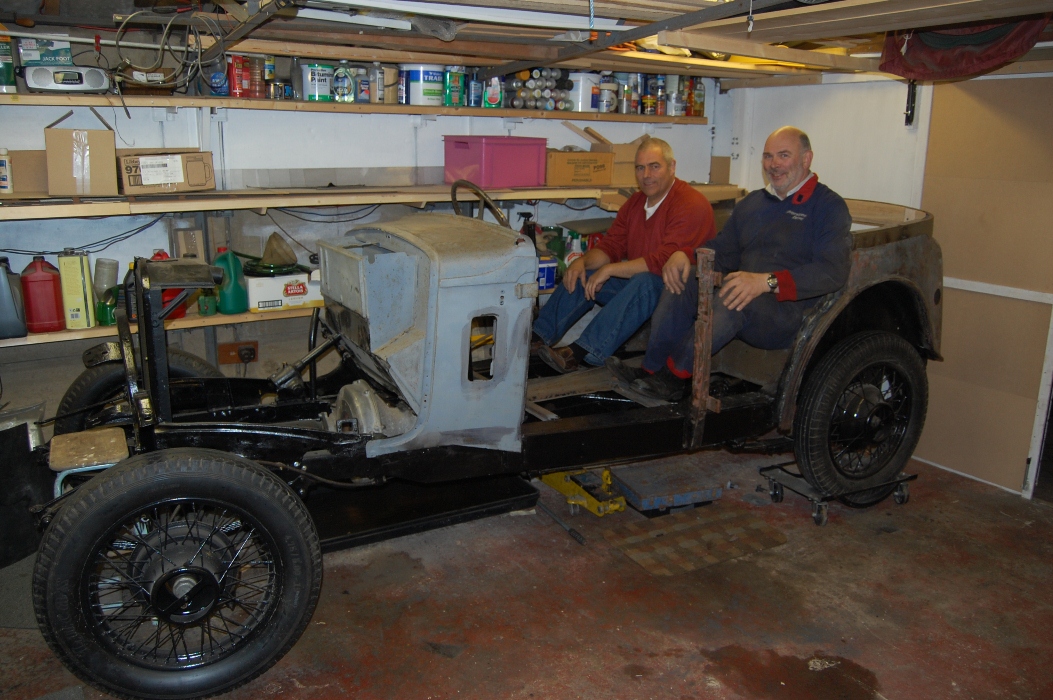 The body back on the chassis - The 2 Jims looking pleased.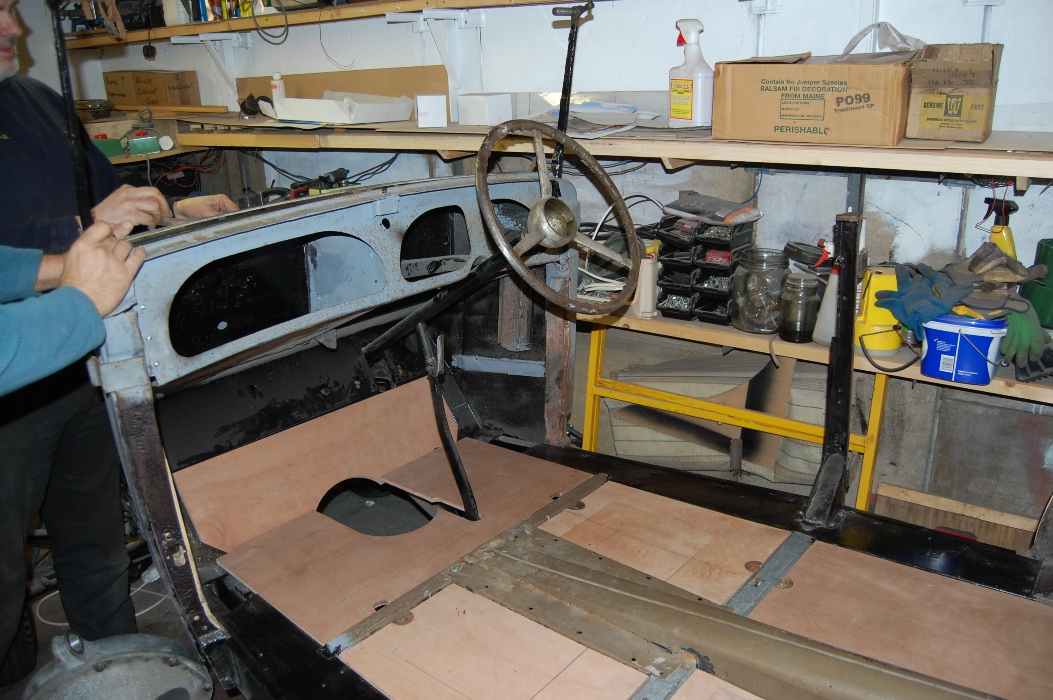 Floor boards now fitted.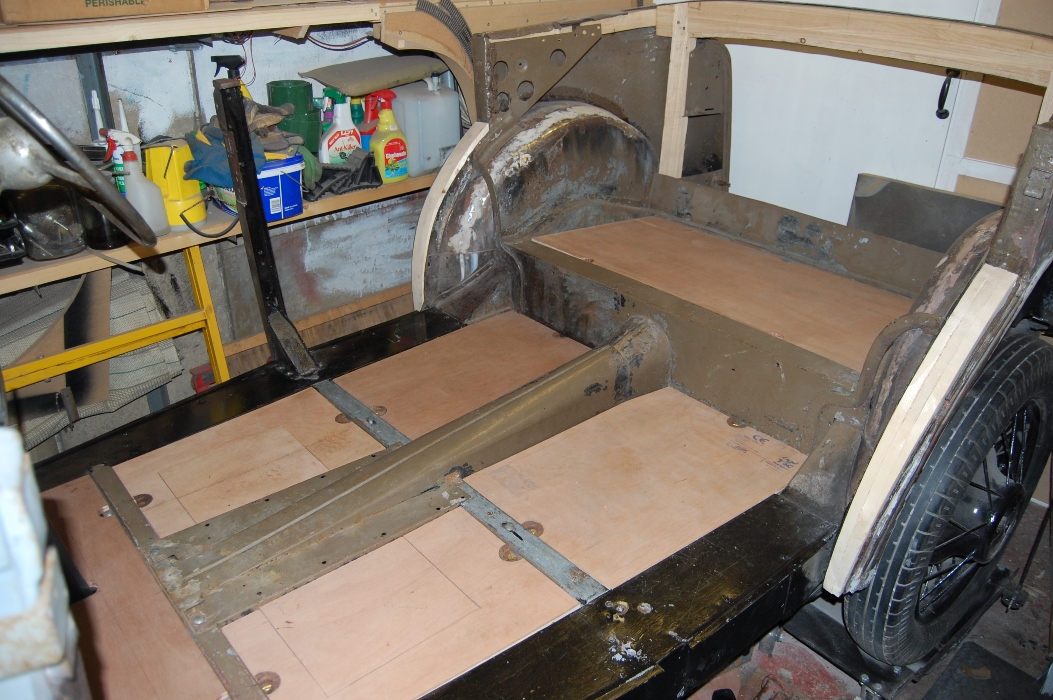 New timbers in the wheel arches
New ash timbers fitted.
This shows the extra bracing on the Open Road Tourer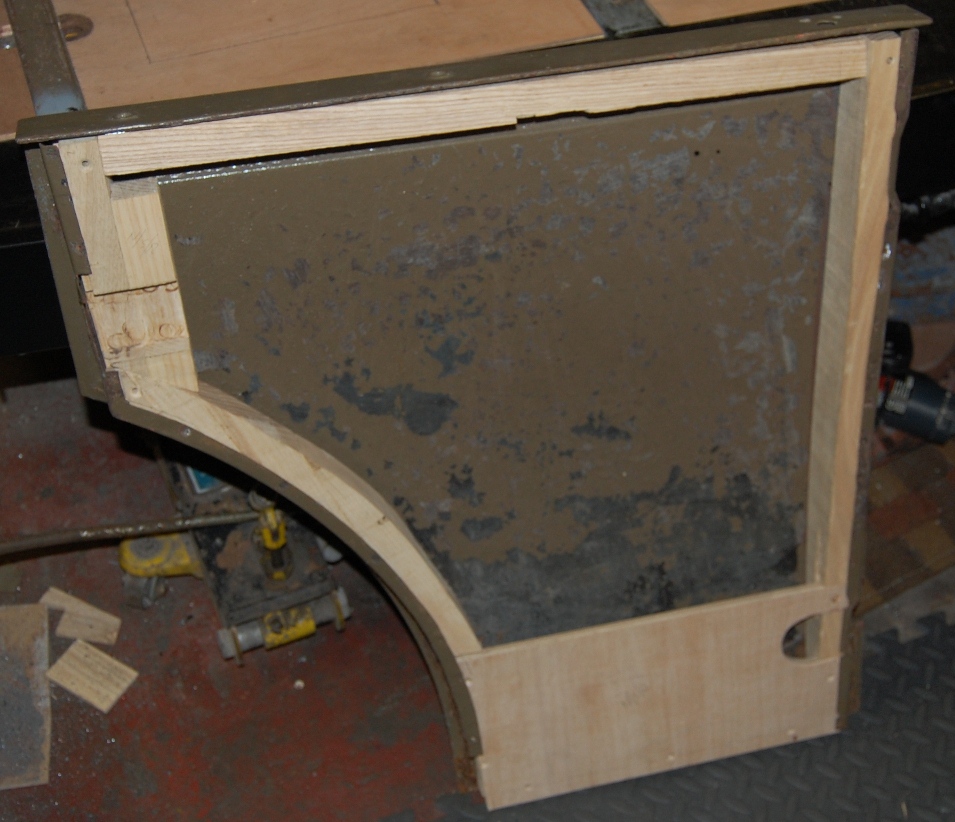 New Ash frames to the doors.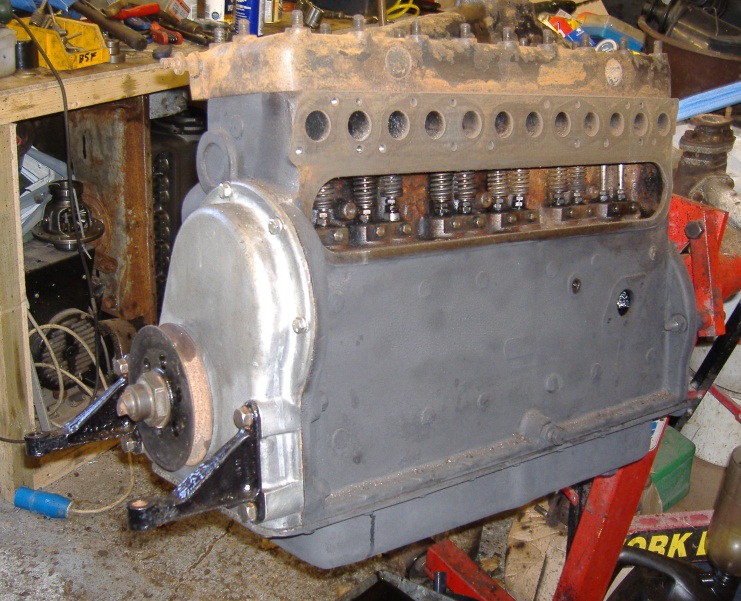 The engine progresses.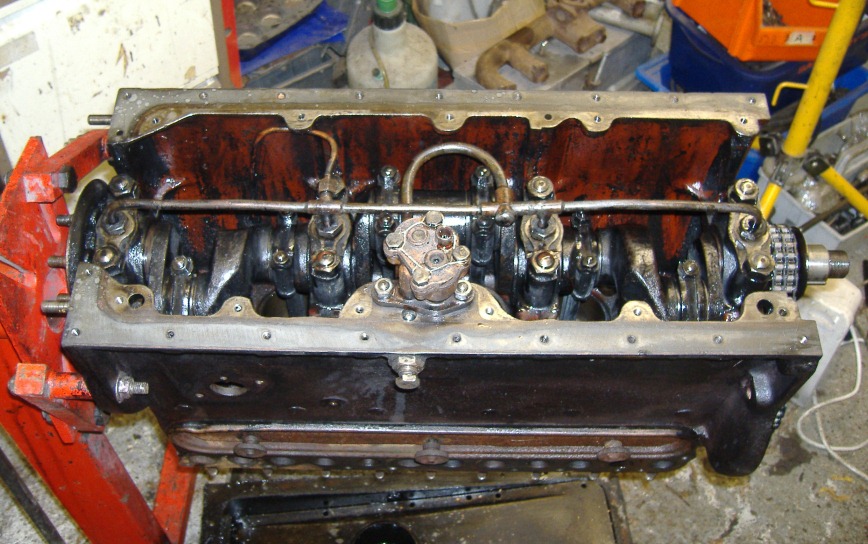 The oily bits.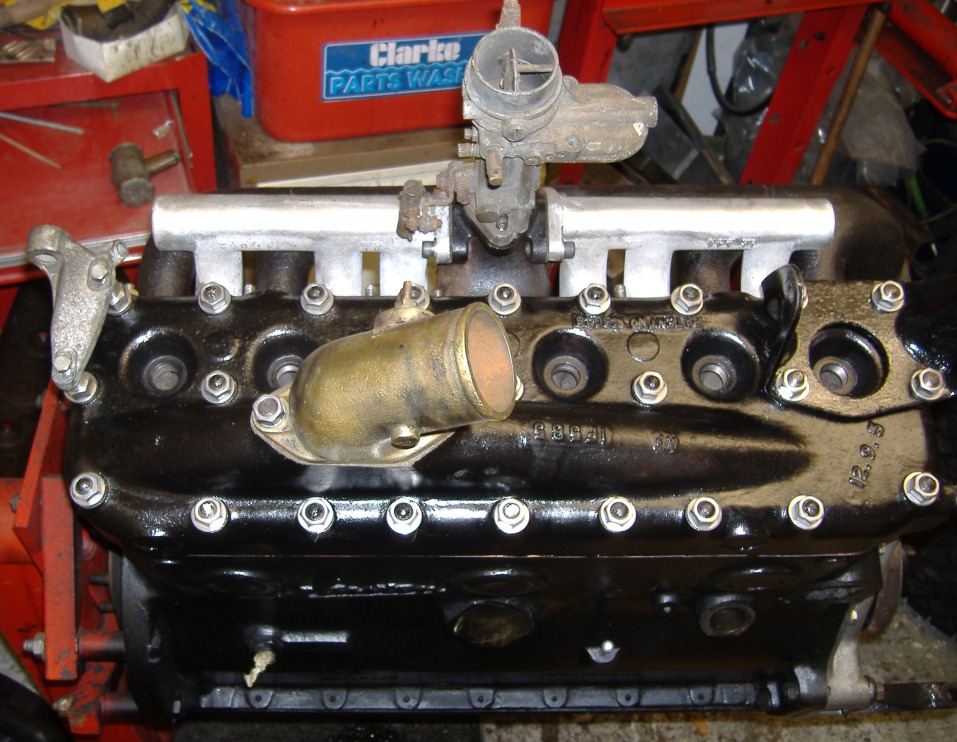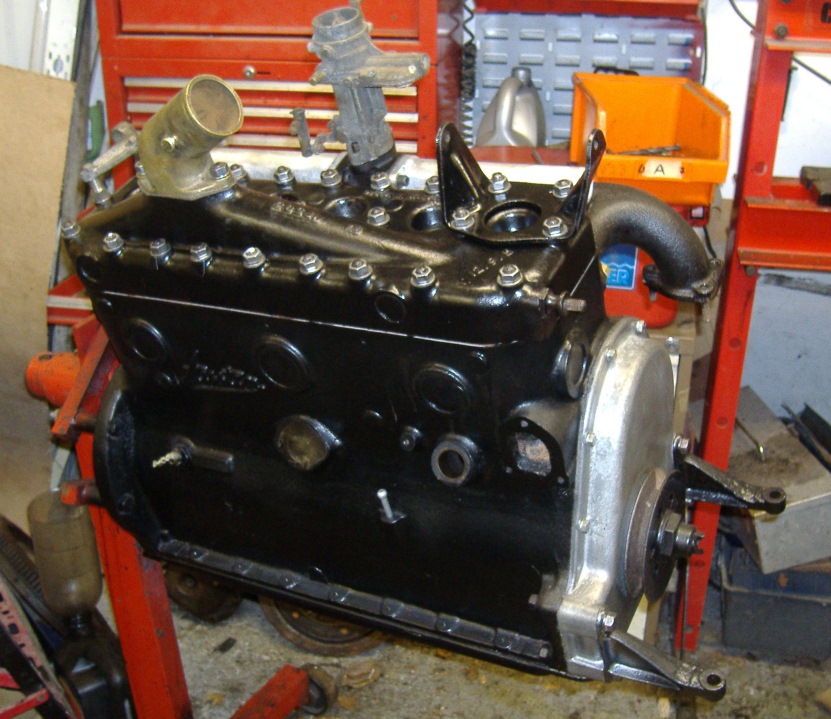 Engine complete, now for the gearbox!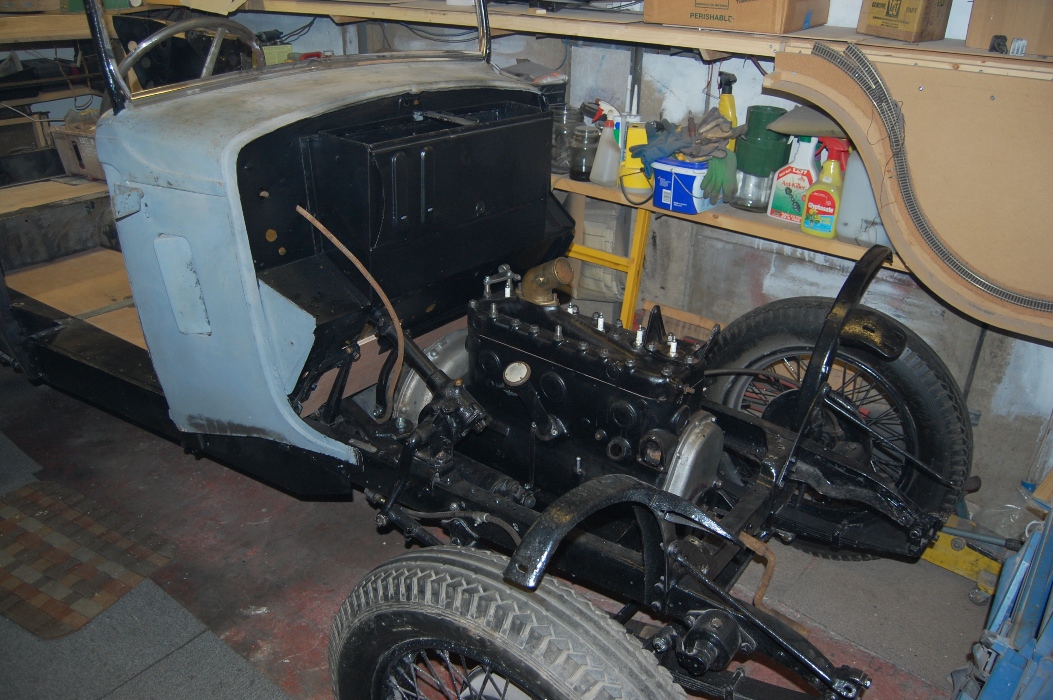 The engine is installed.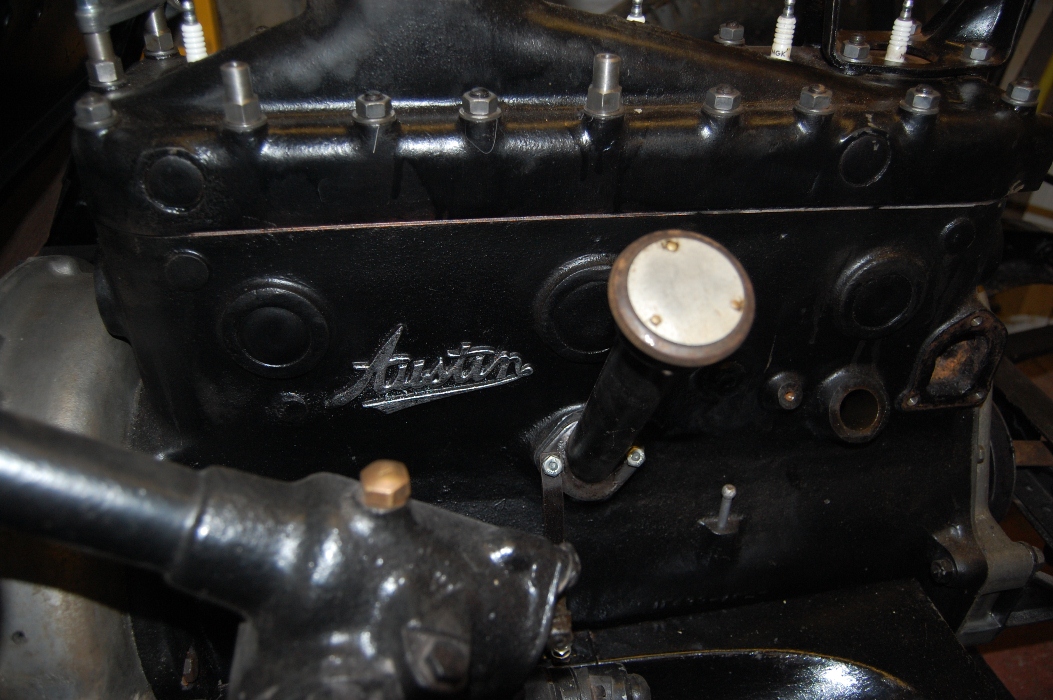 Jim's fancy paintwork.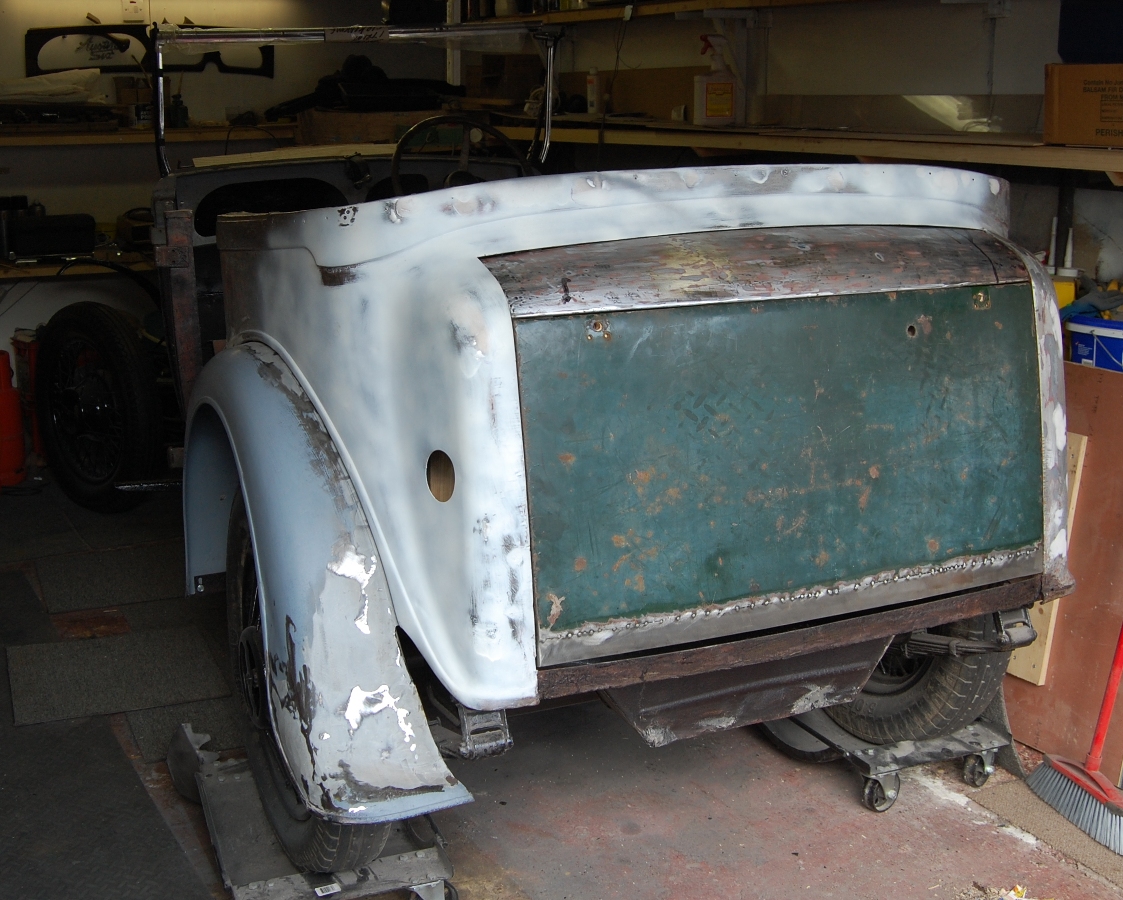 One rear wing and boot welded and fitted.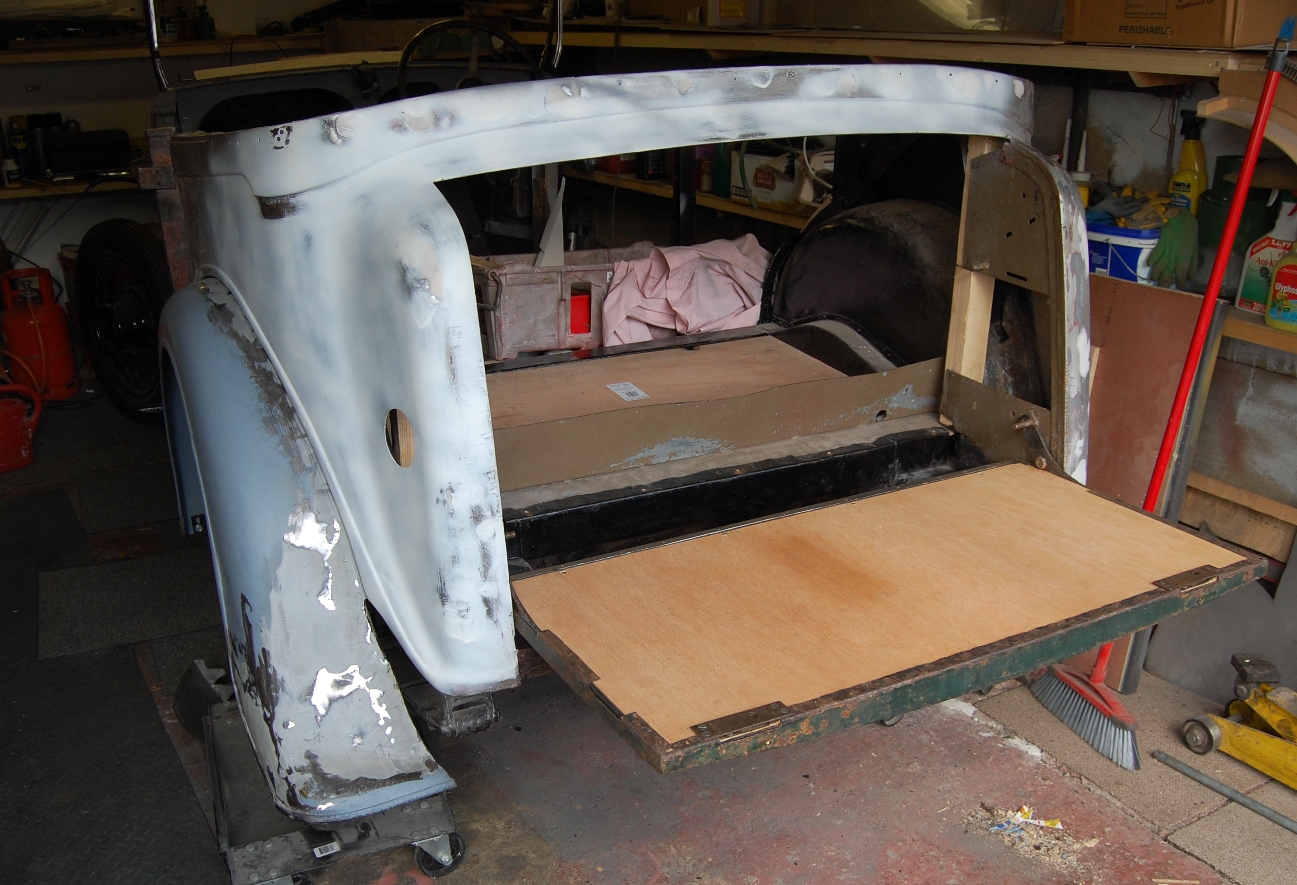 And it opens.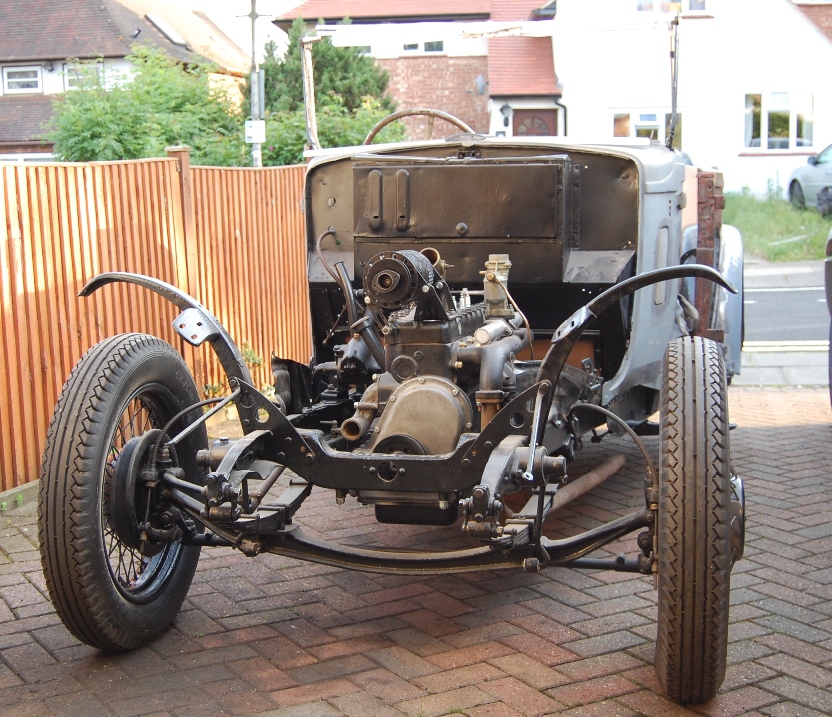 Not quite ready for the road.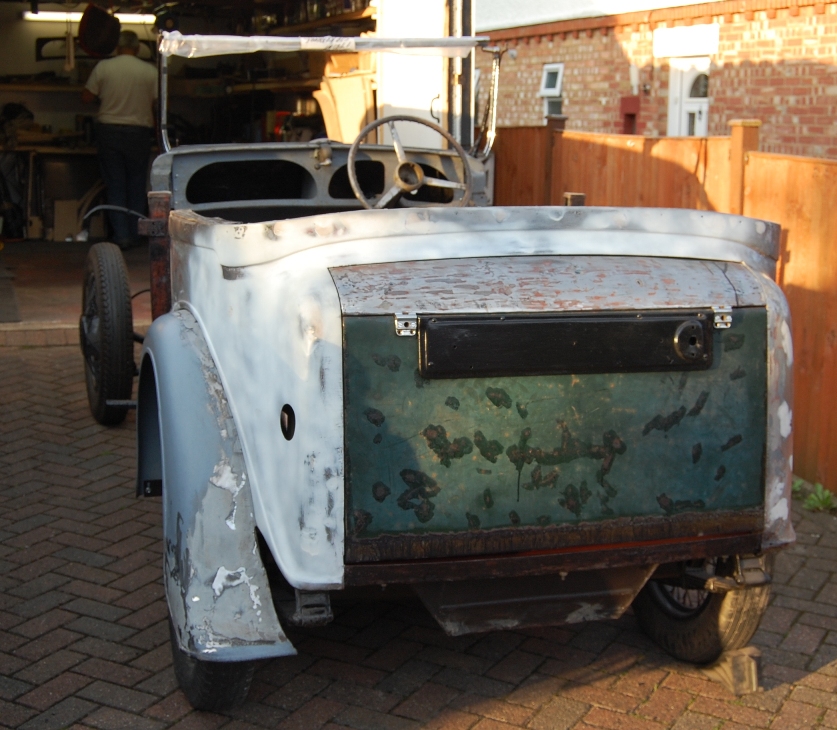 But steady progress is being made.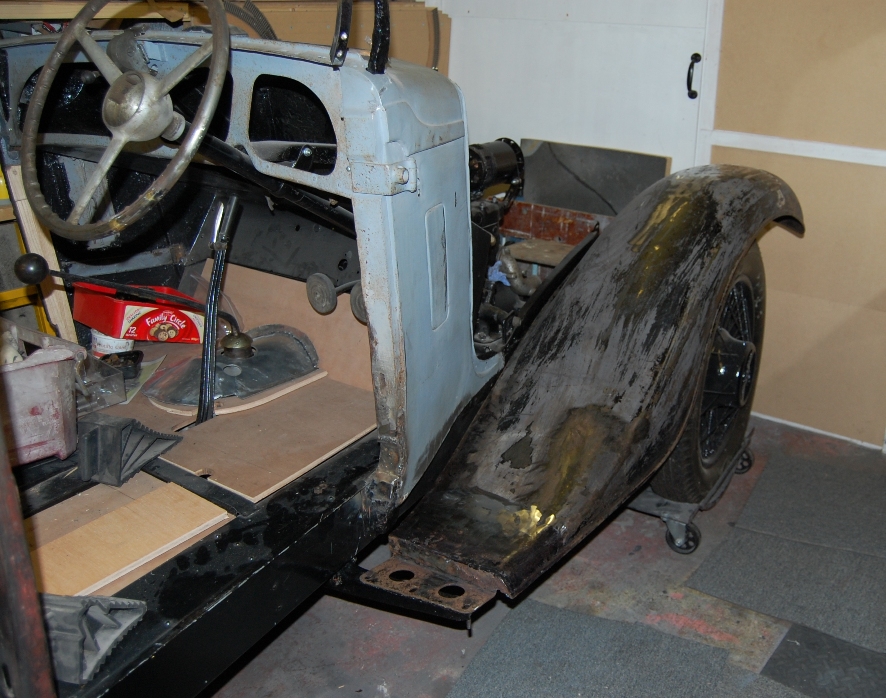 Front wing is tried out. Also Jim's new gearbox cover can be seen.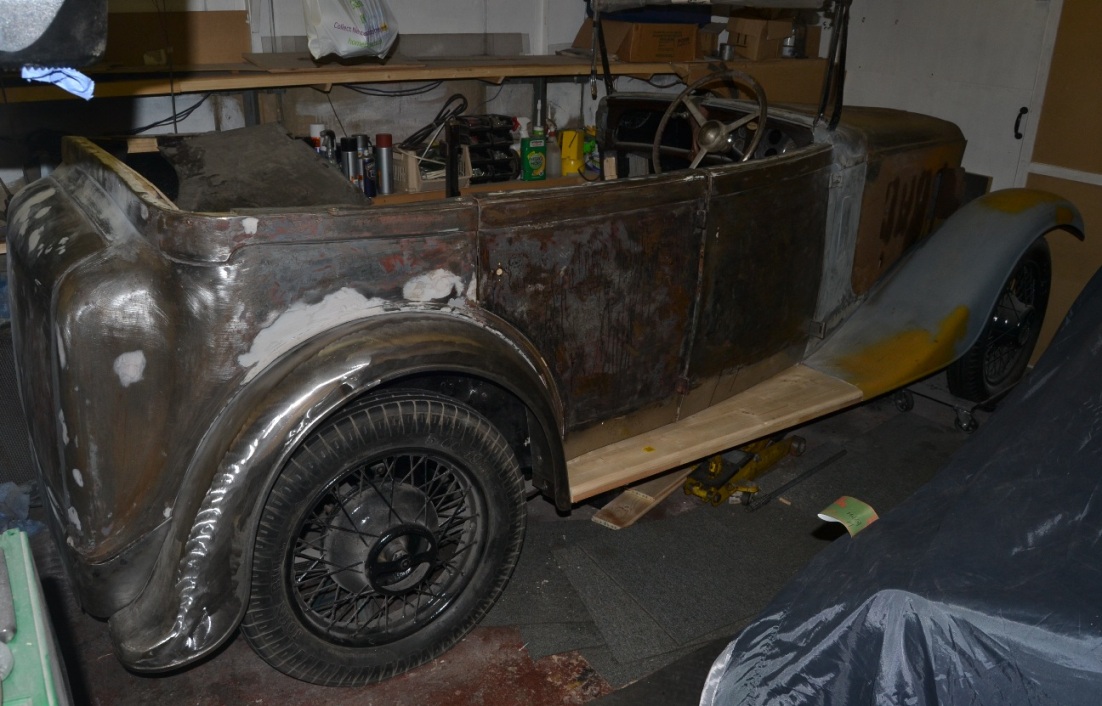 Running board and rear valance fitted.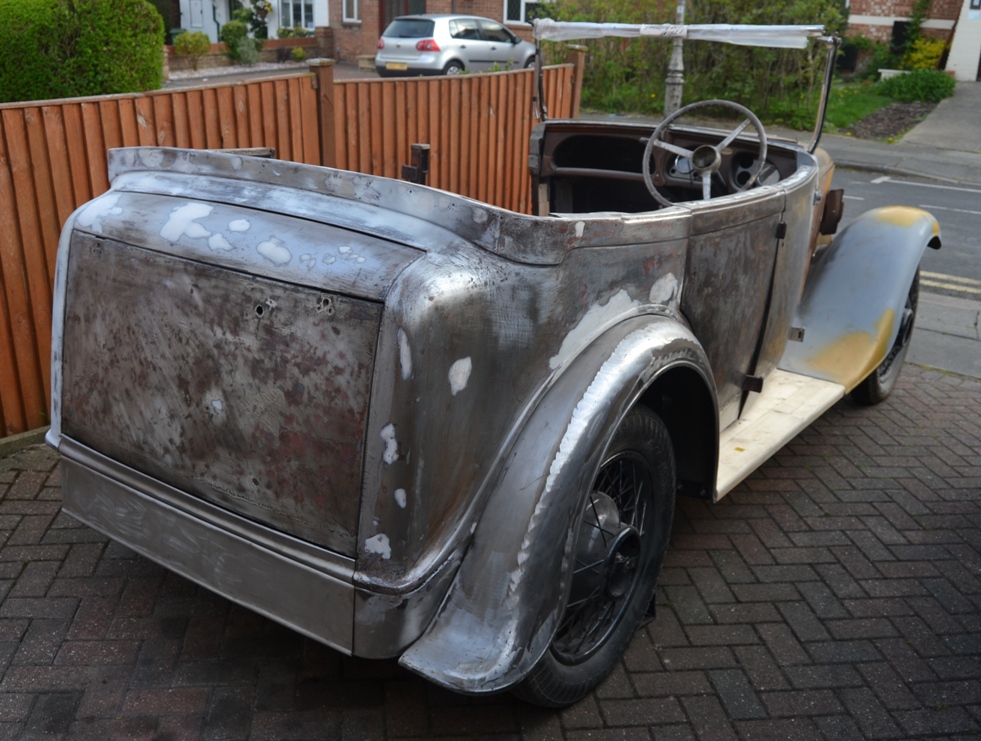 Time to shake off the cobwebs and turn her round.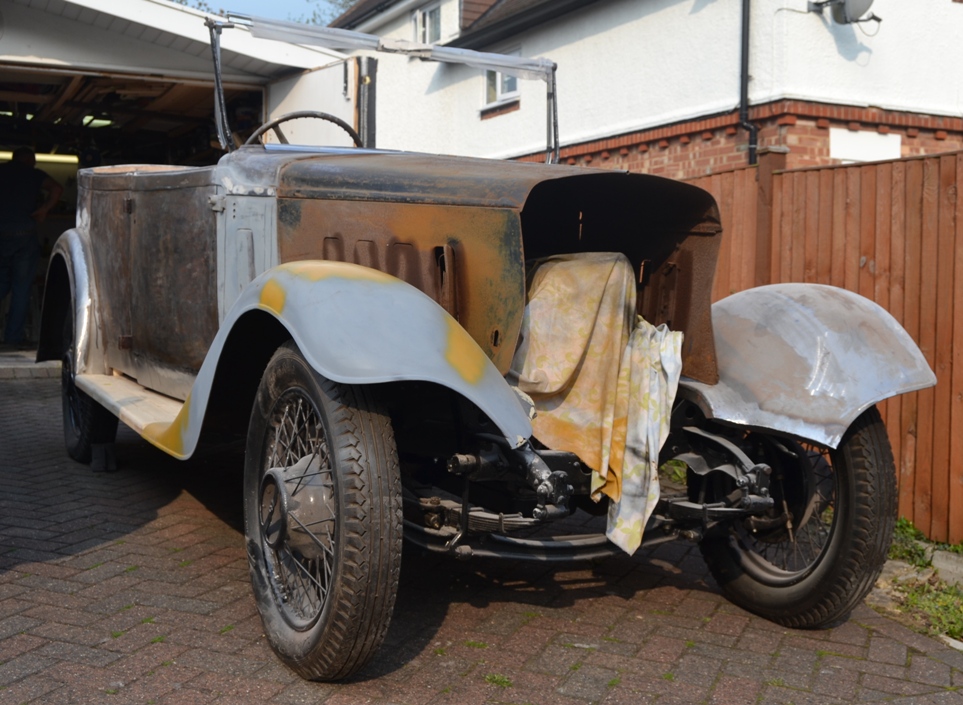 Still a lot of work to do especially on the front.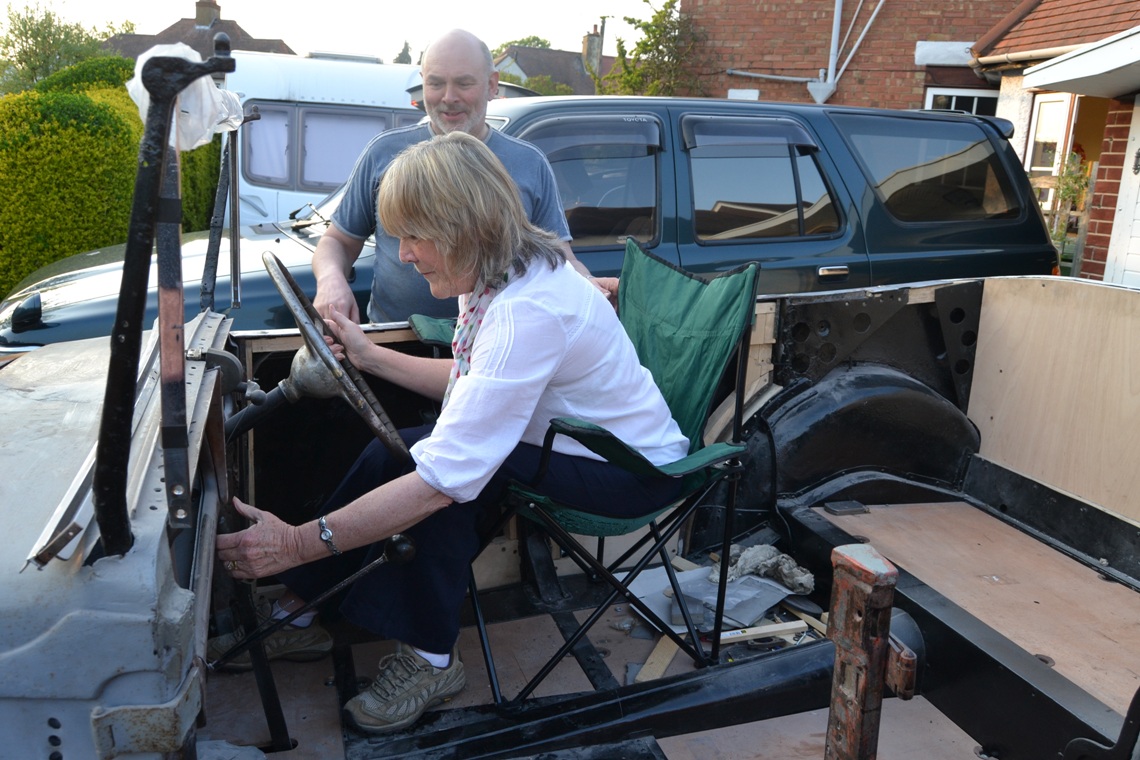 The boss has her first drive.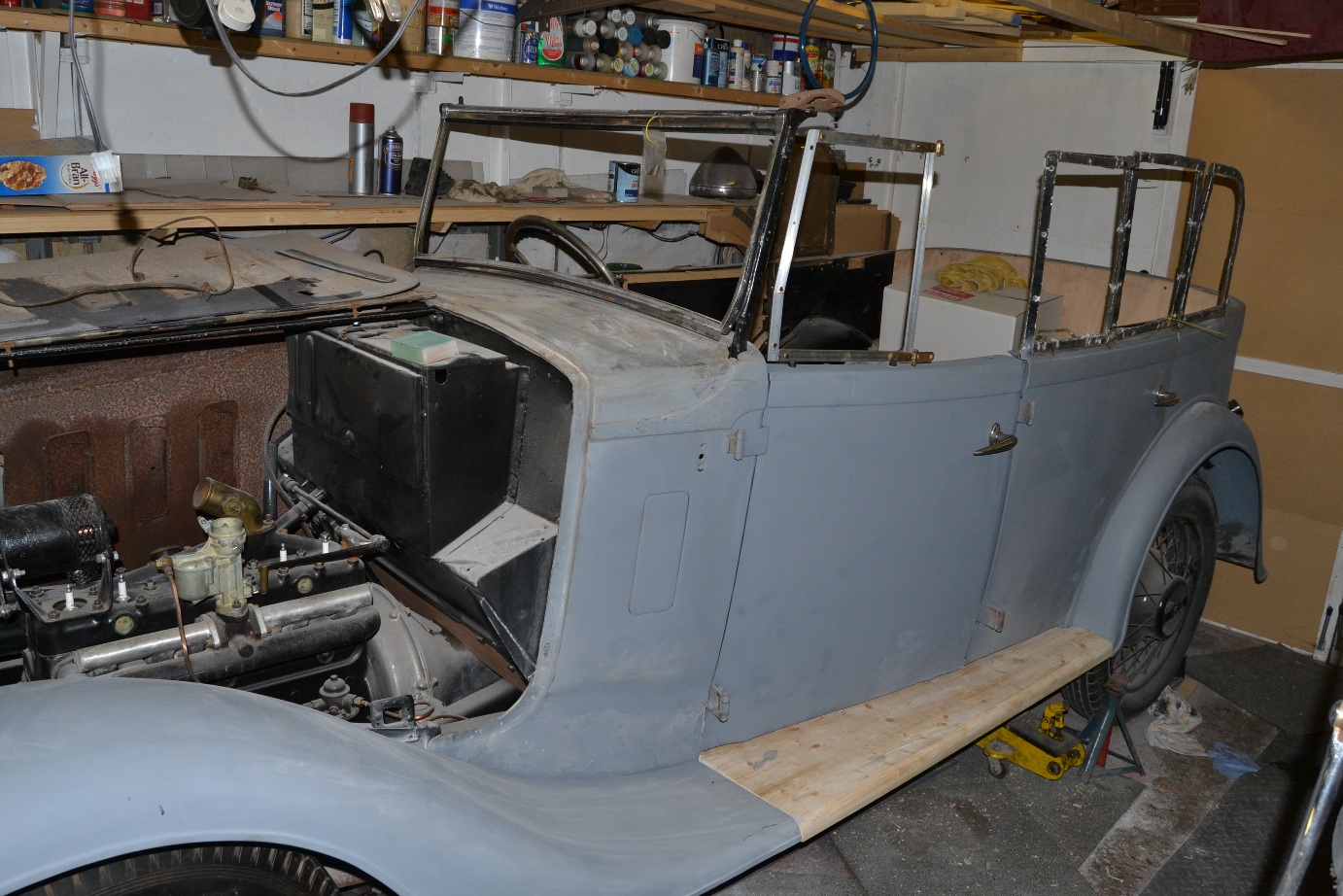 Doors on, side screens taking shape.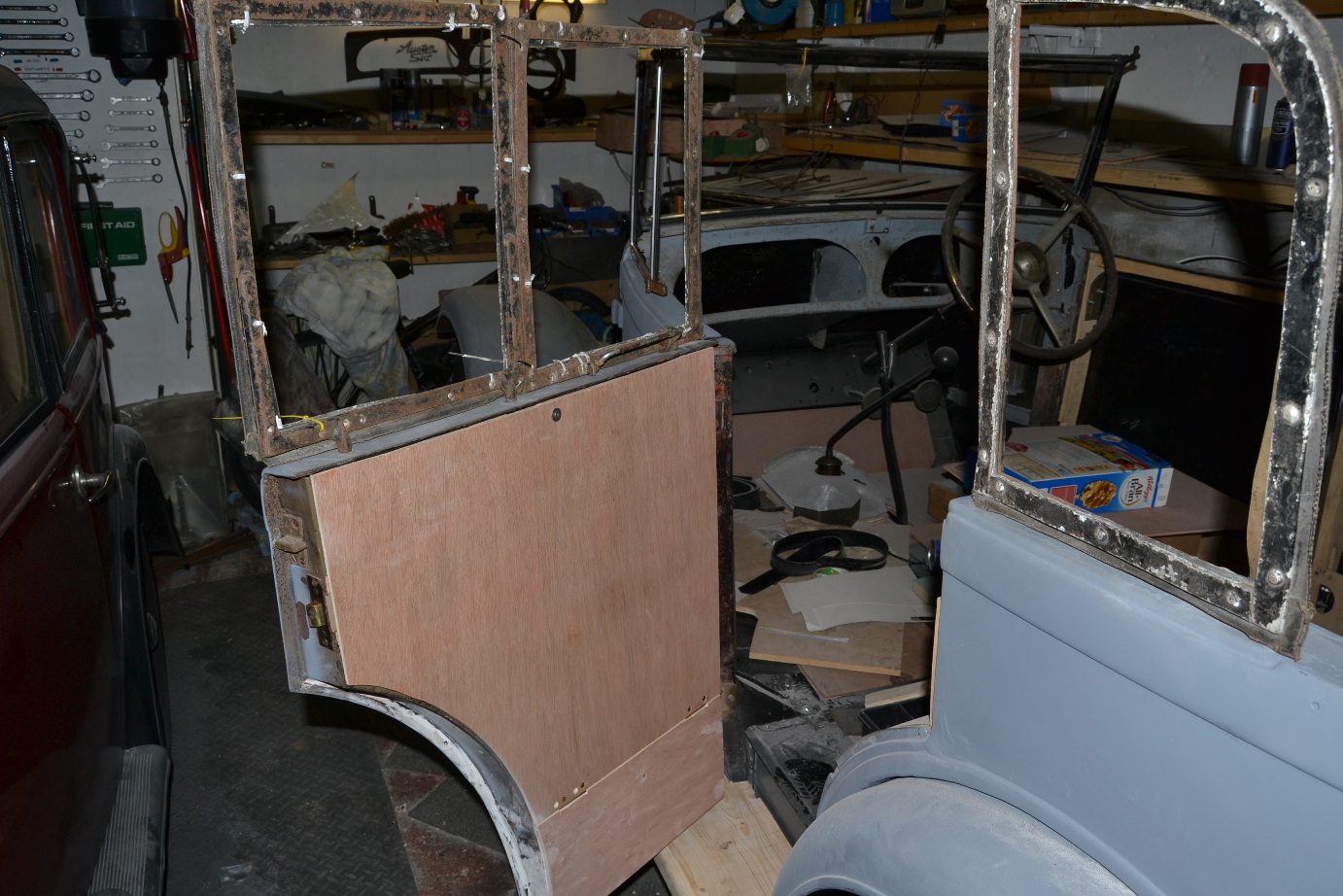 Door interior panels hinge open, the side screens are stored inside.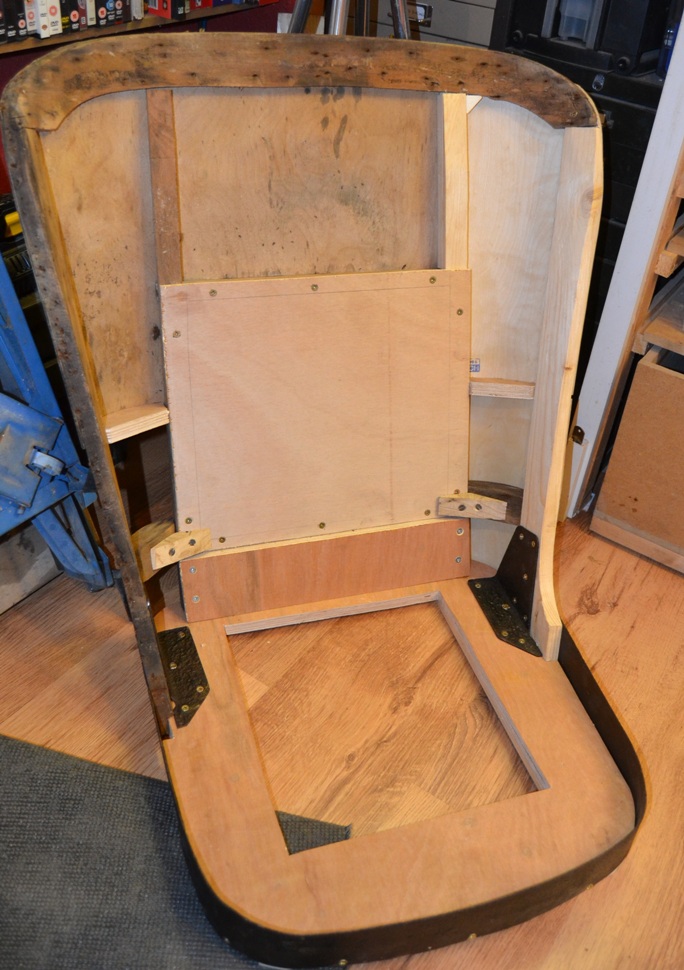 Both front seats repaired.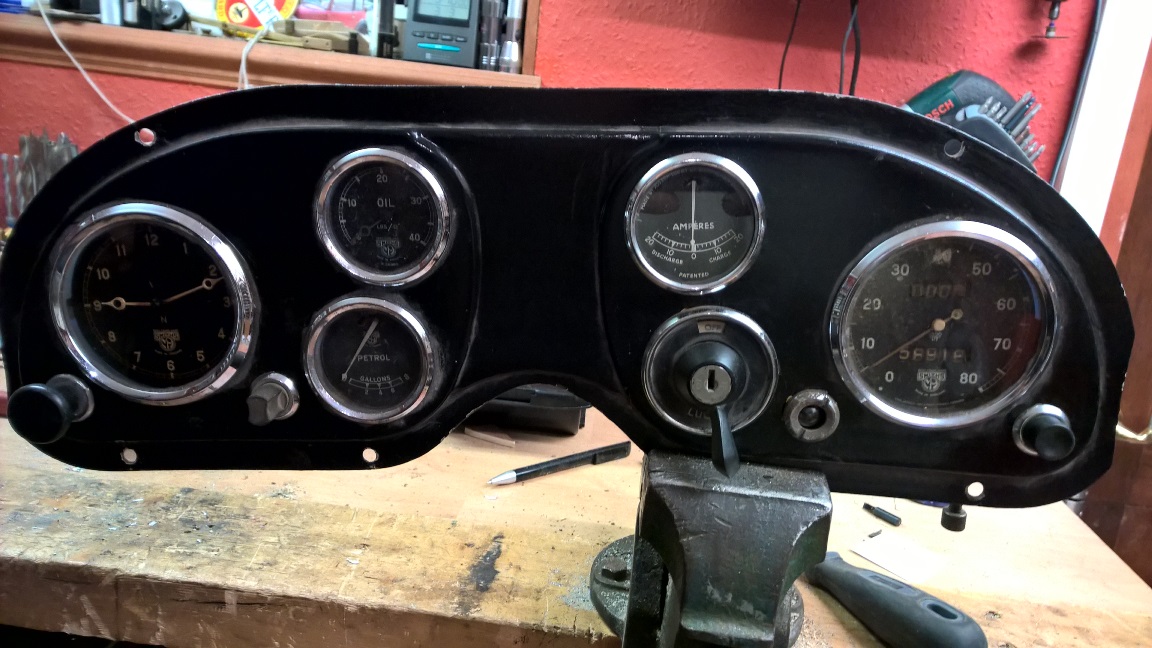 Instrument panel starts to take shape.
Progress March 2015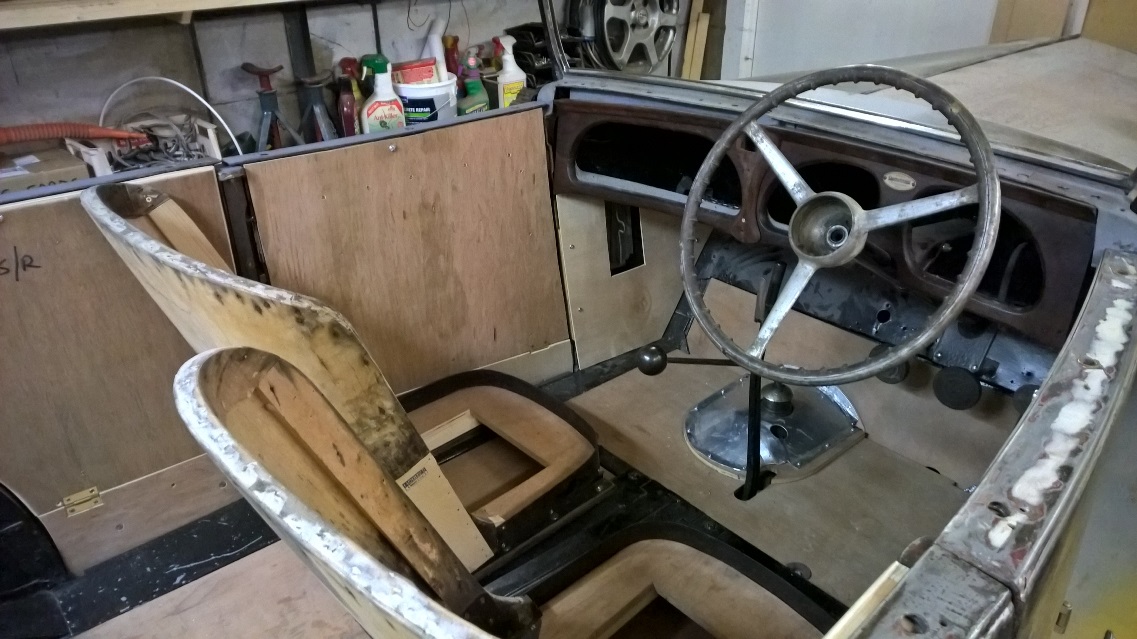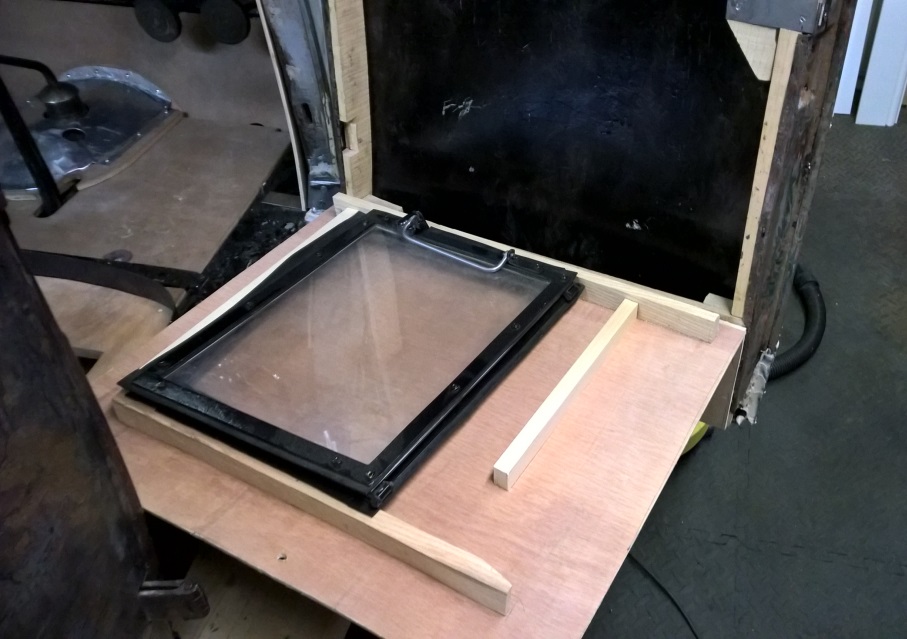 Side screens stored inside front door.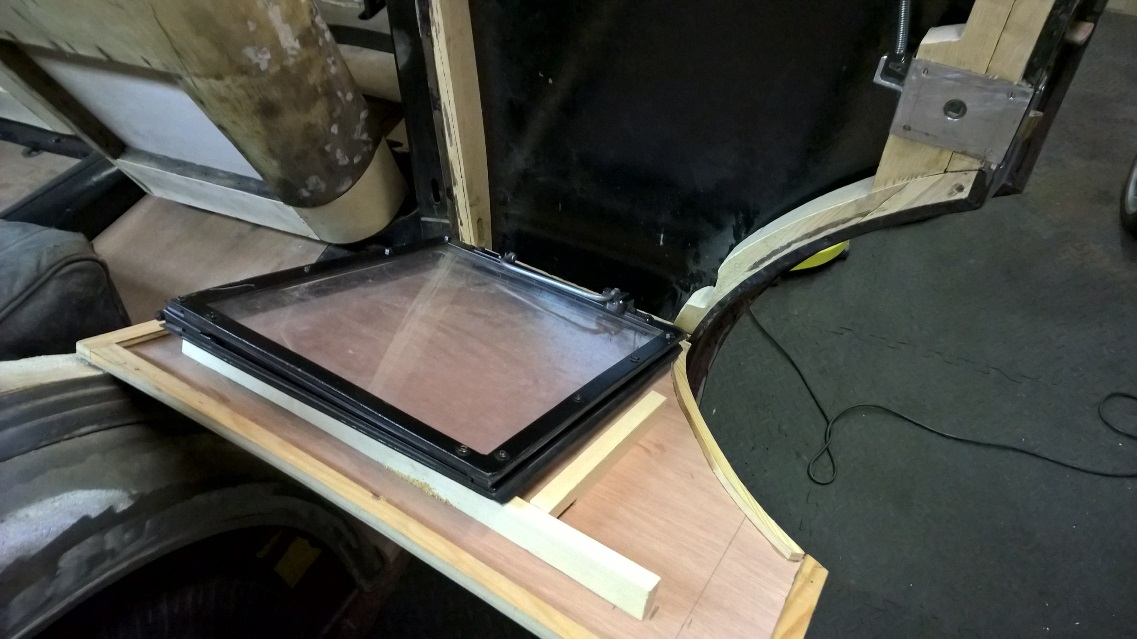 Side screen stored inside rear door.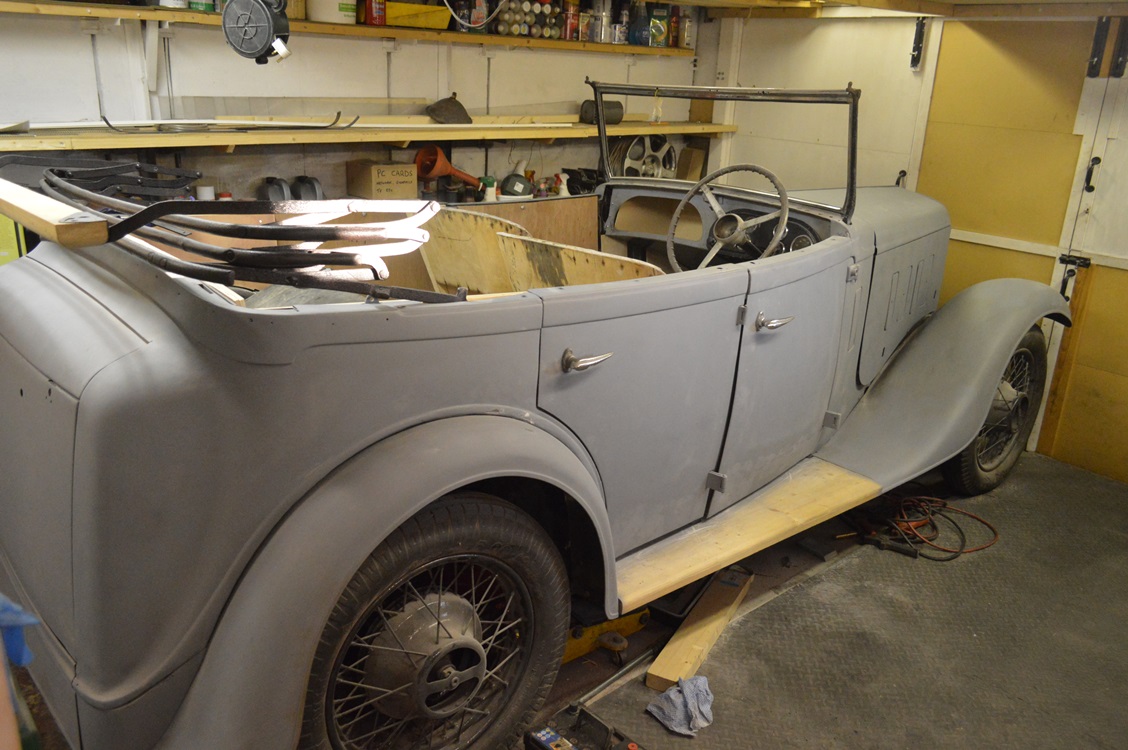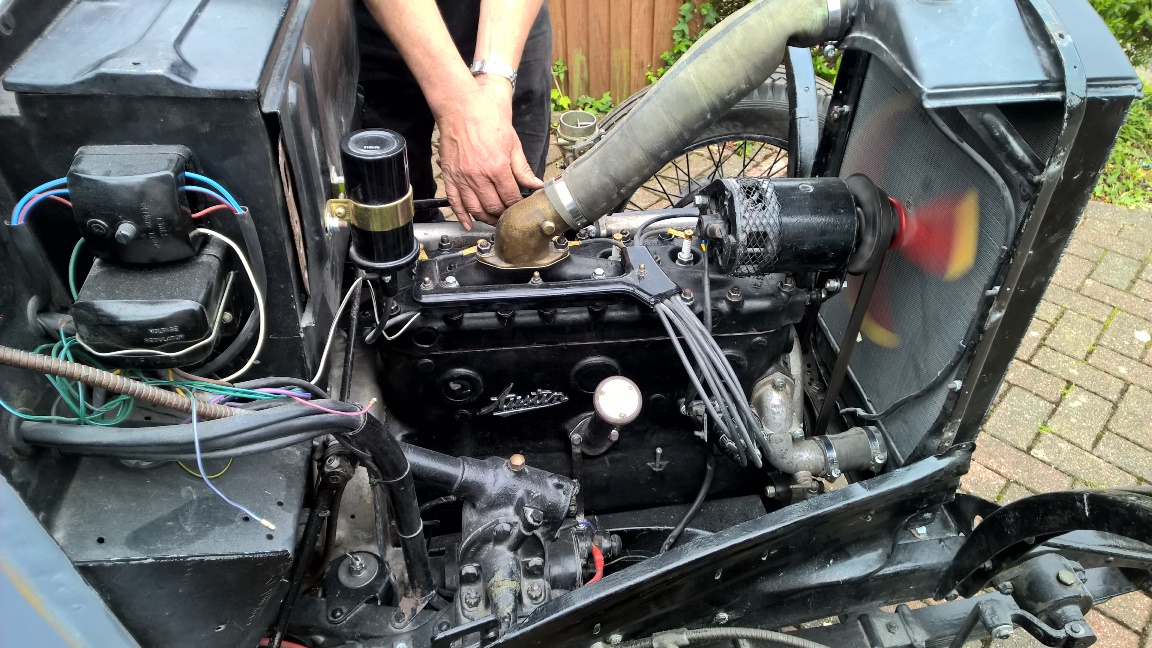 Engine running for the first time.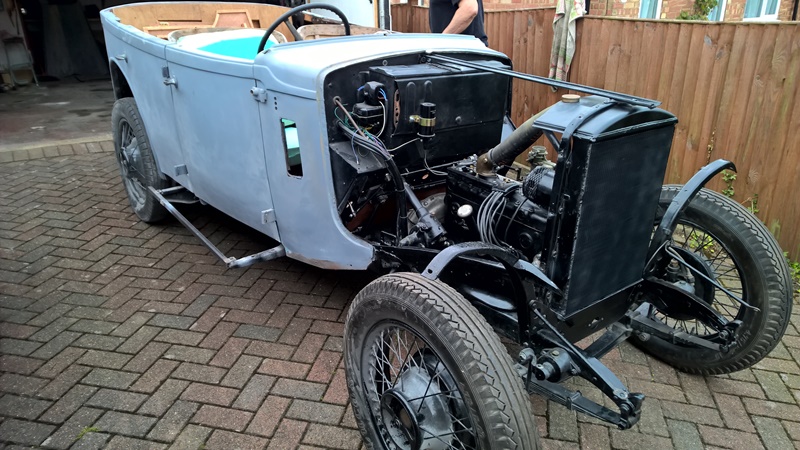 Ticking over beautifully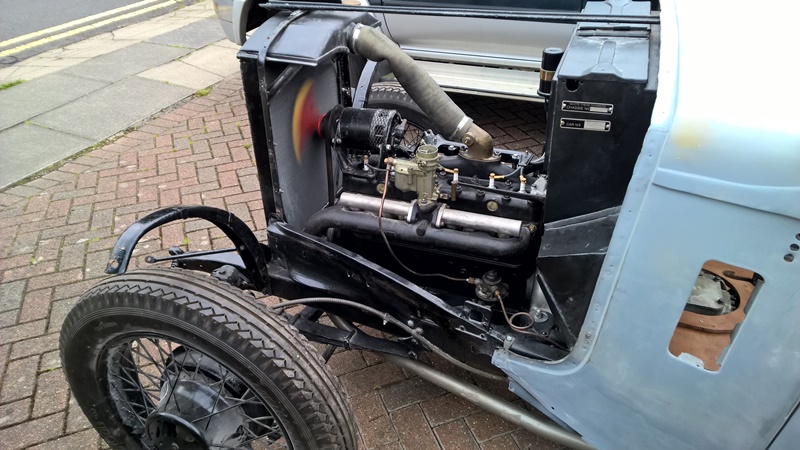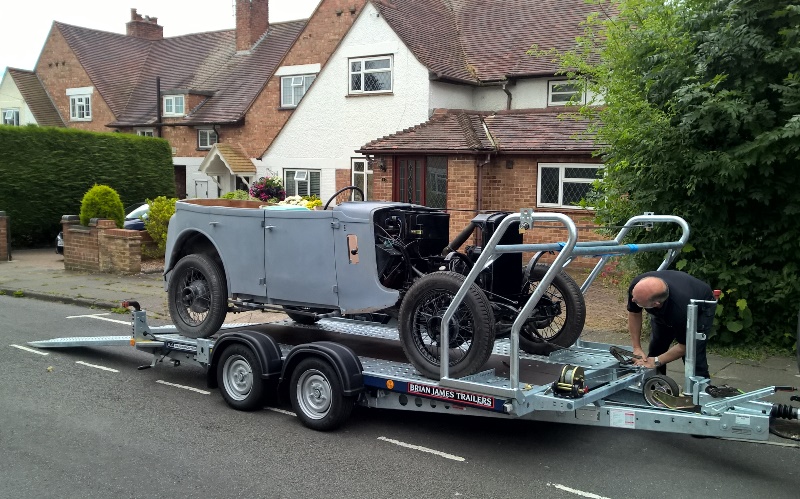 On its way to paint shop on Jim's new trailer.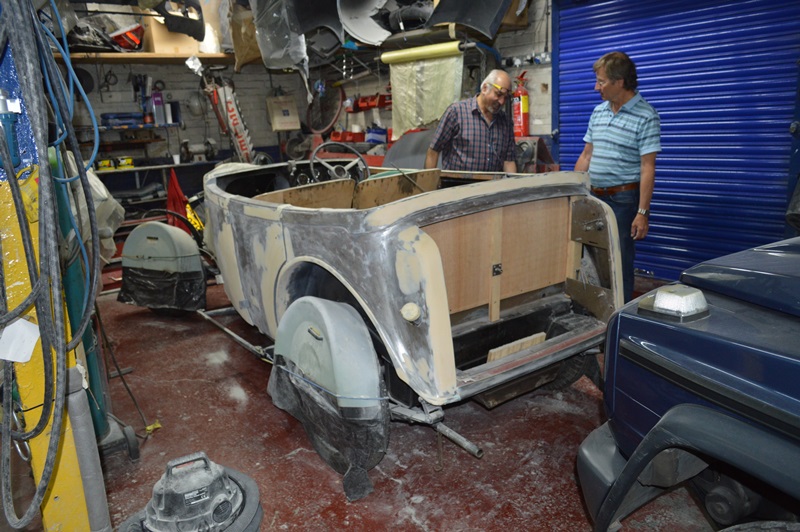 Inspection prior to primer coat being applied.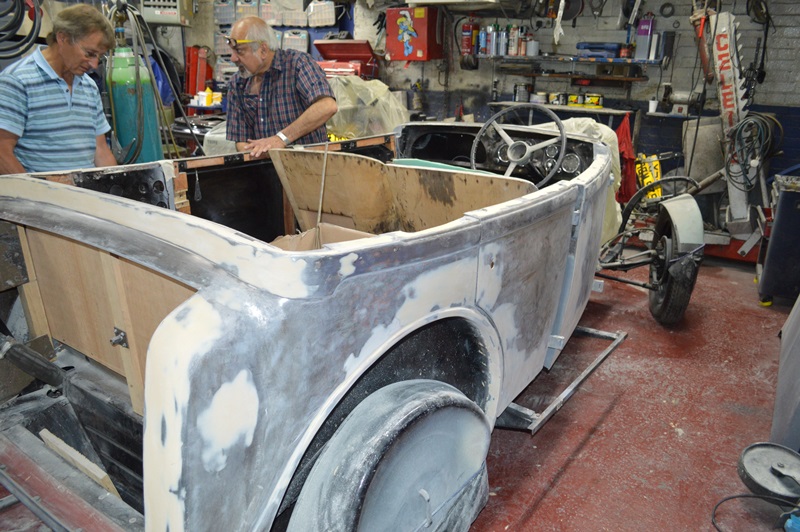 Being cared for by Holland Park Autos.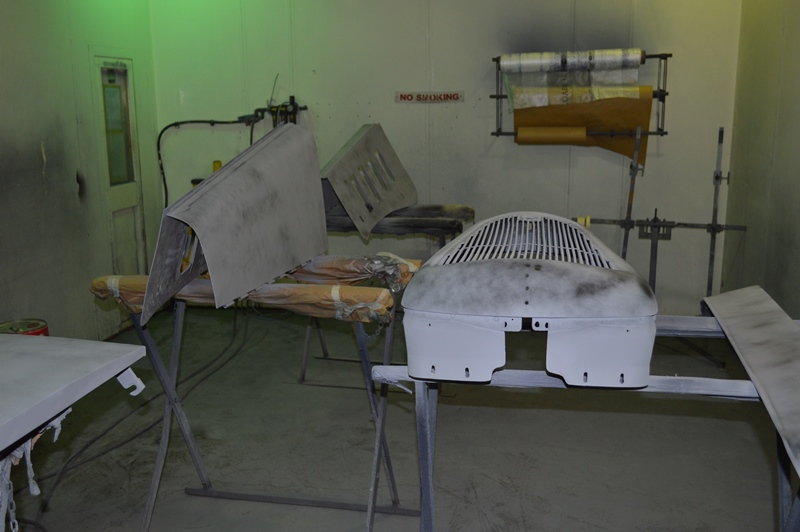 Primer coat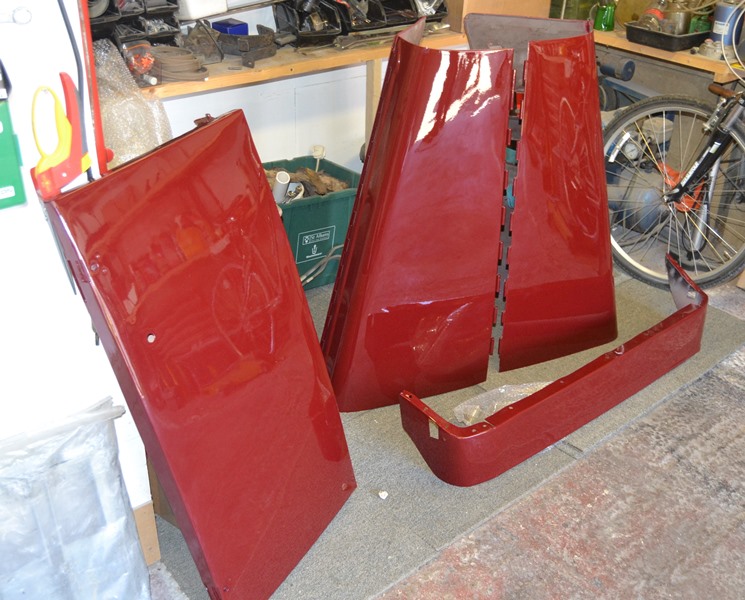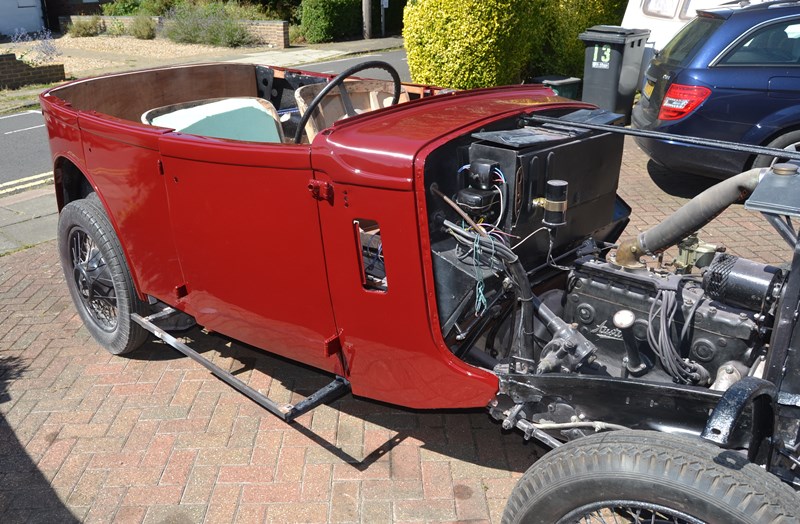 Back from the Paint shop - summer 2016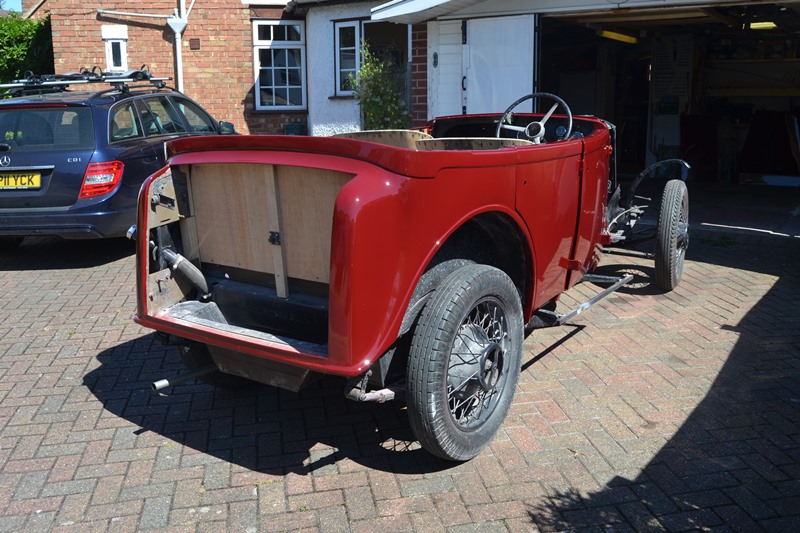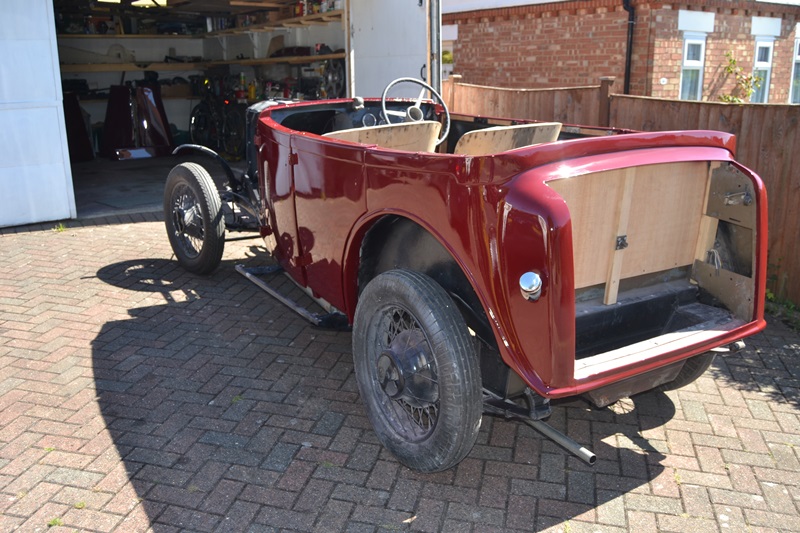 Now for the final build.
Windscreen finally fitted, and side screens in place.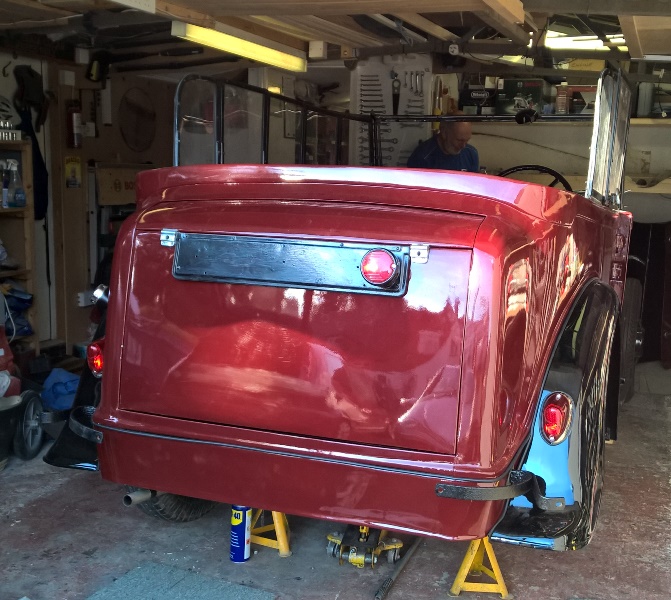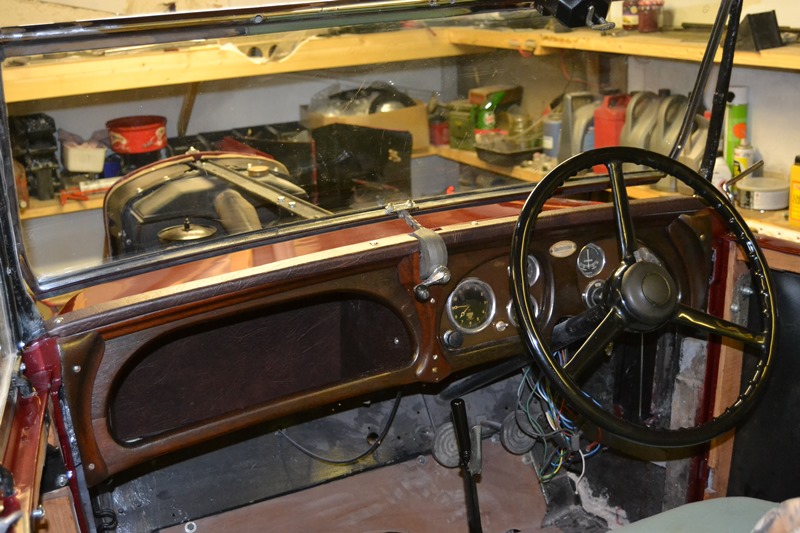 Dash fitted.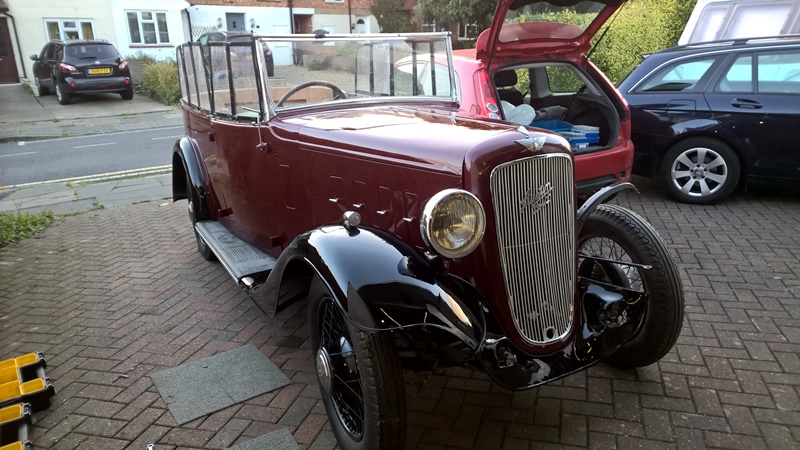 One eye on our wagon.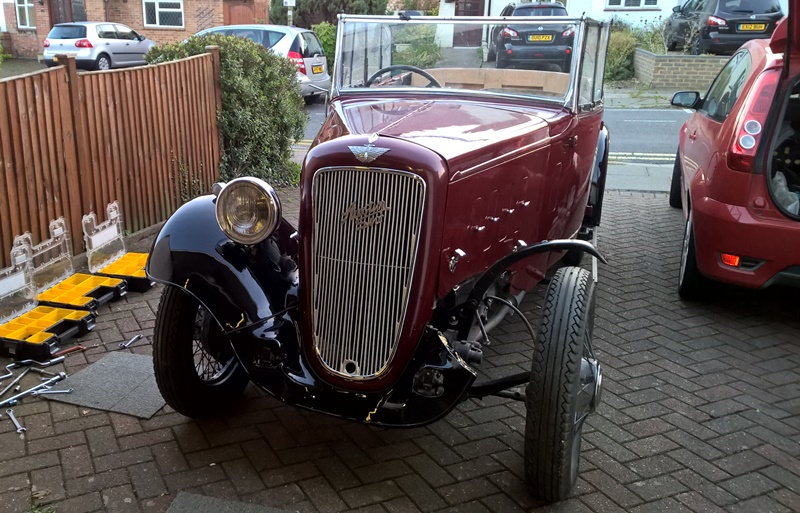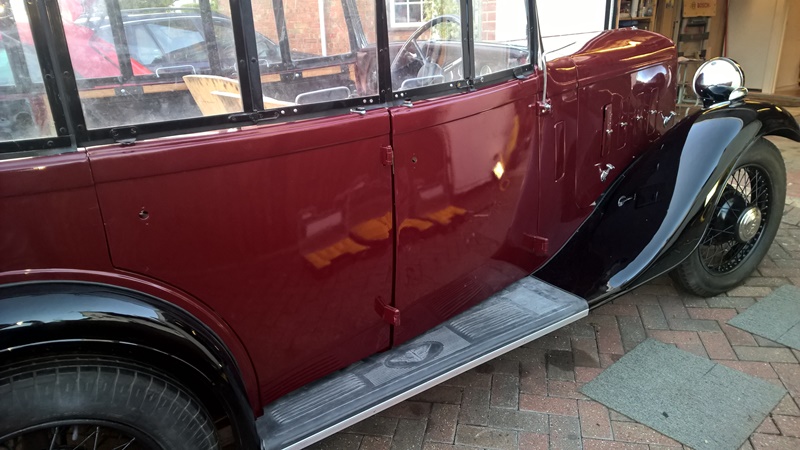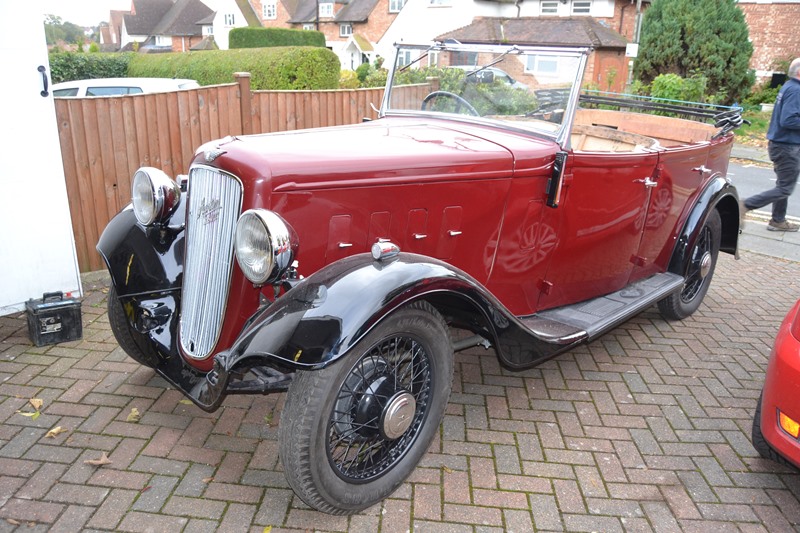 Just the bumper to go on.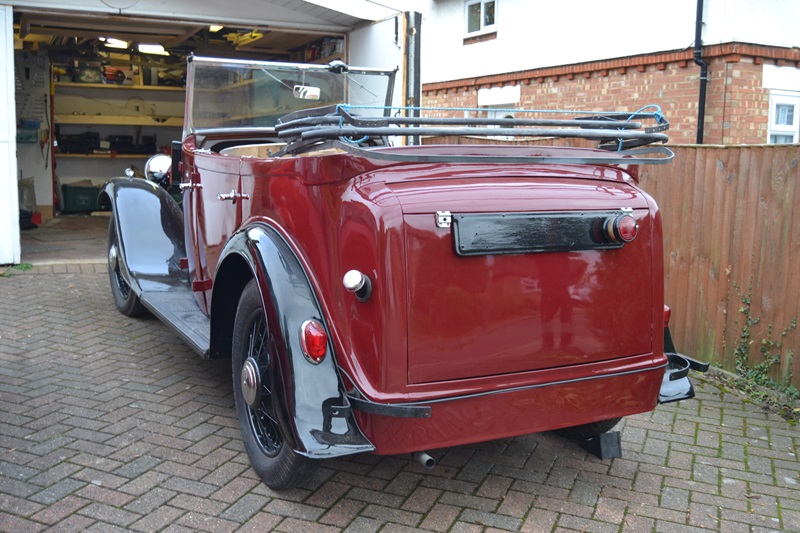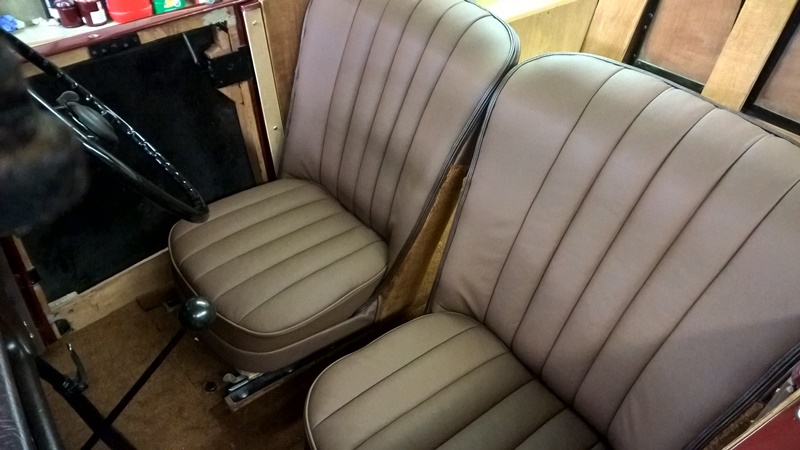 Front seats trimmed by Gary Creasey. Carpets fitted.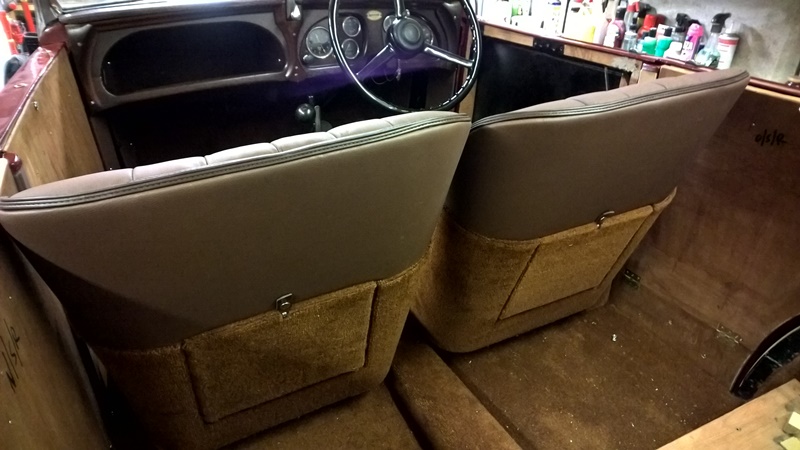 Foot rests in rear of seats.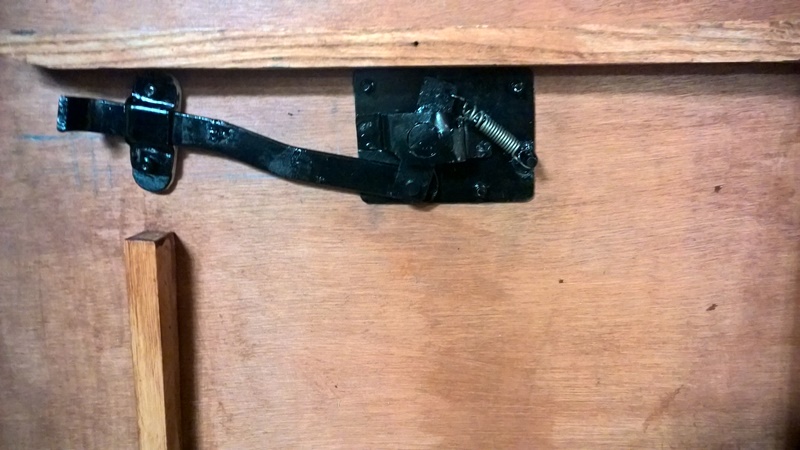 Door lock mechanism that allows interior of doors to open for the storage of the side screens.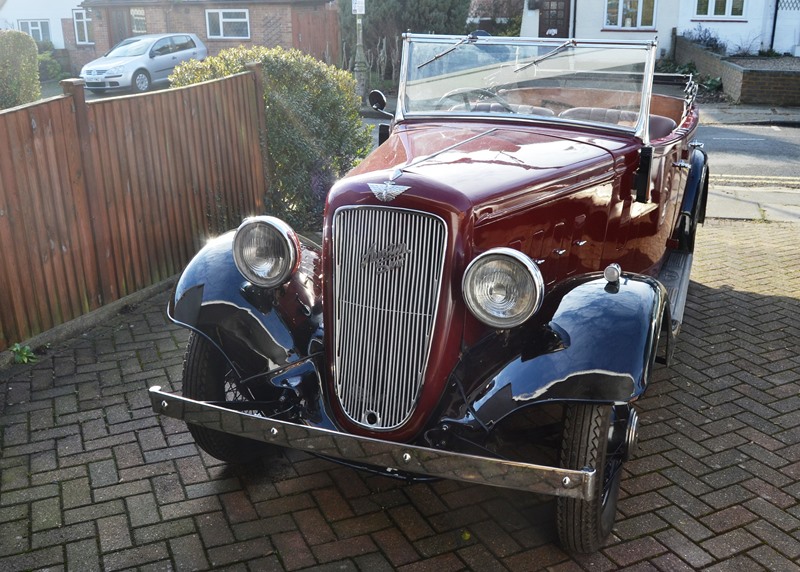 Bumpers were impossible to get hold of, new units were made from stainless steel.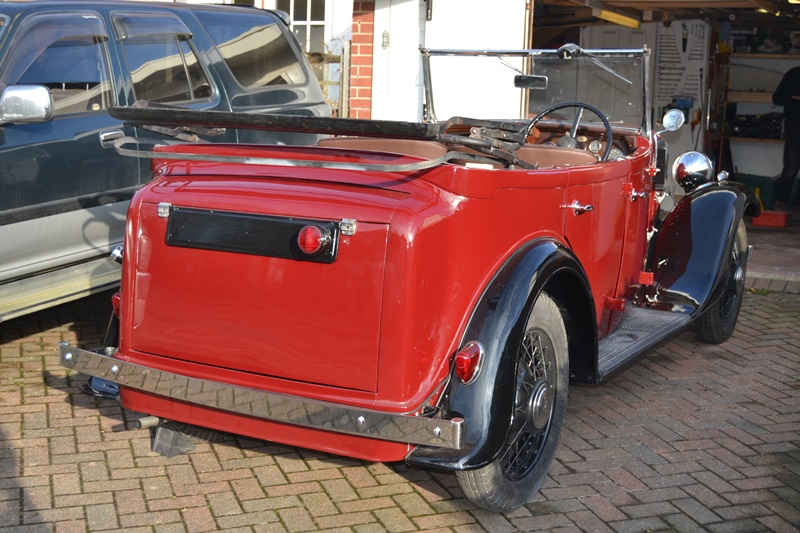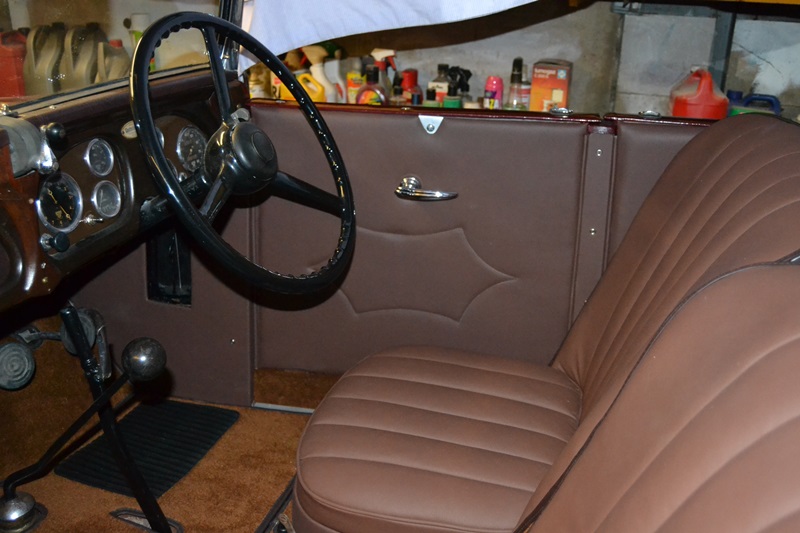 Front doors fully trimmed.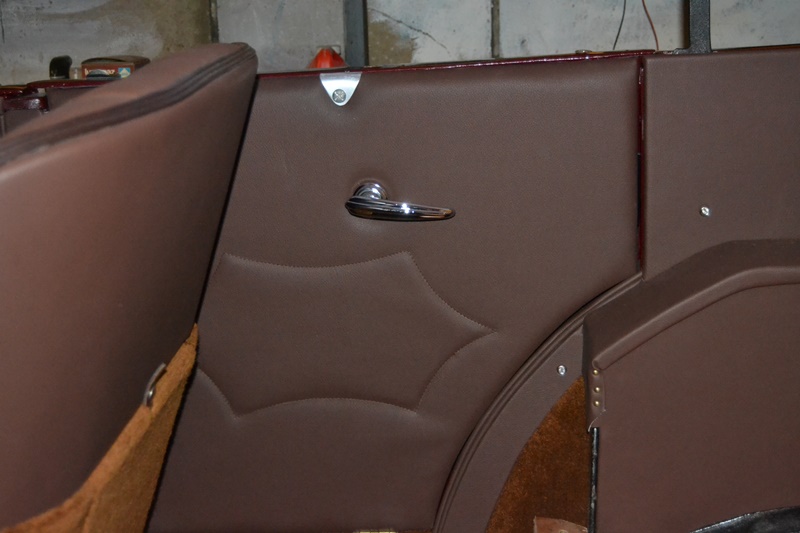 Likewise the rear doors.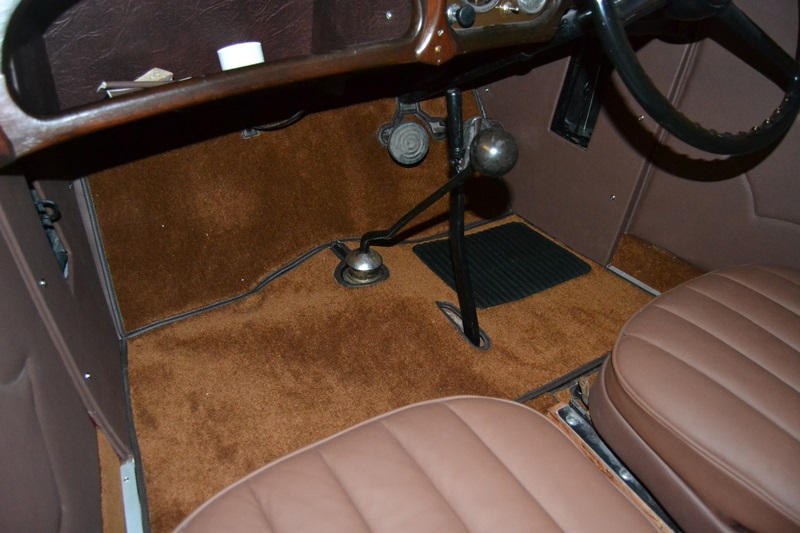 And fully carpeted.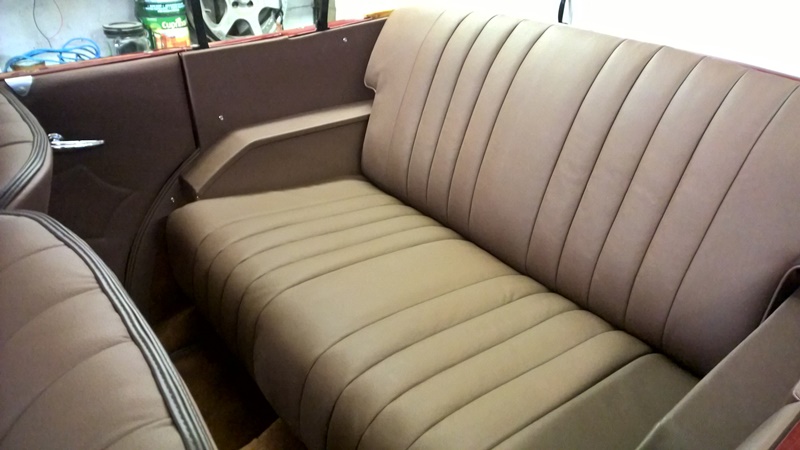 Back seat now fitted.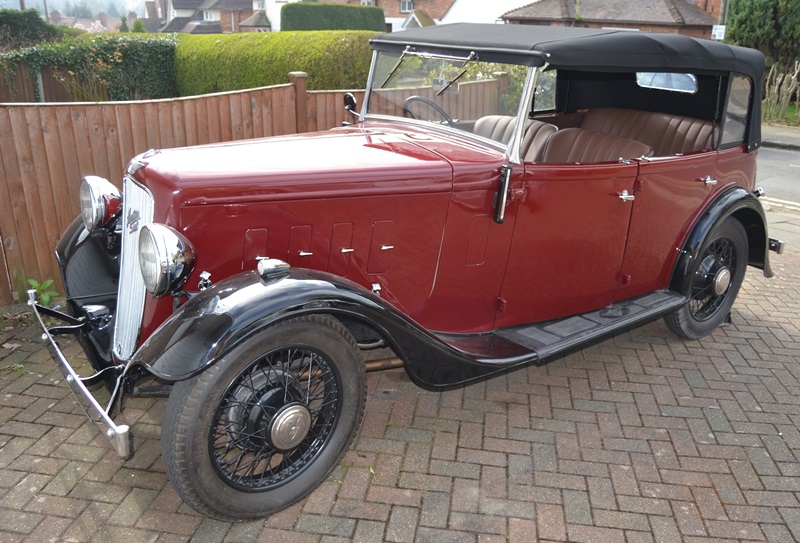 New hood by Gary Creasey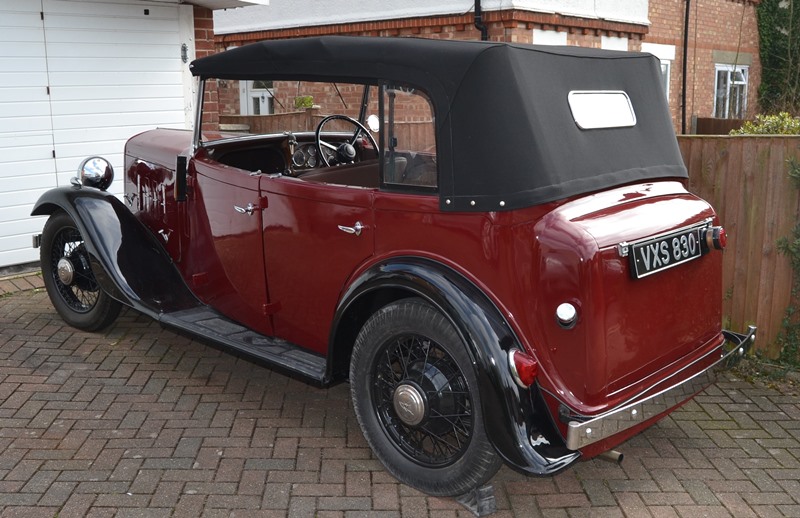 99% Complete.