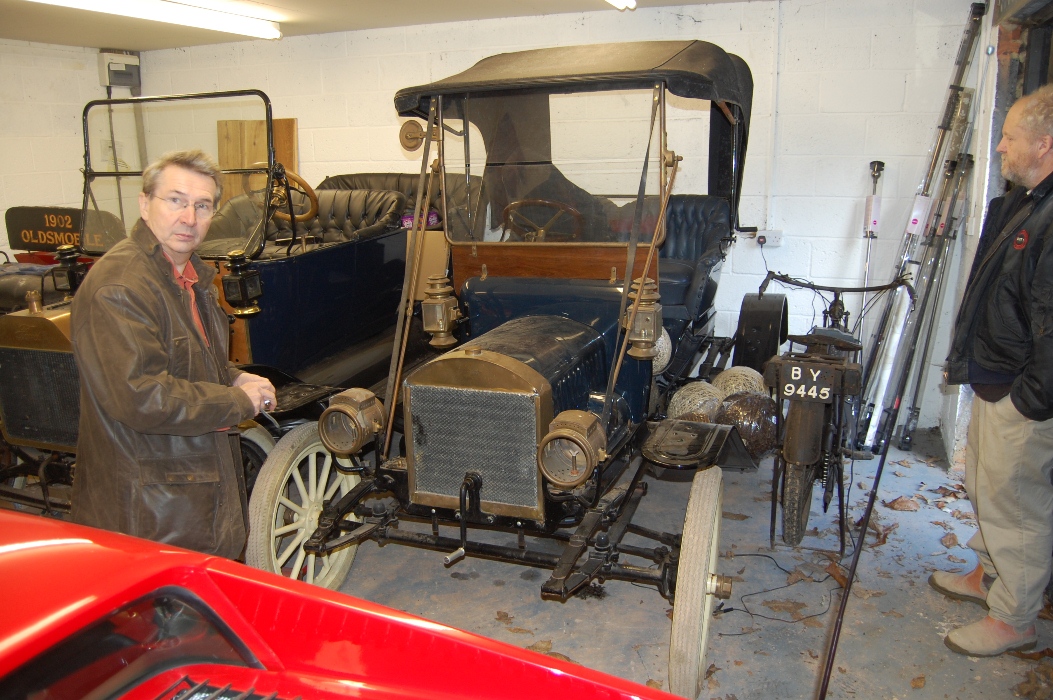 Yes Martin! It's a camera! you take pictures with it. - Austen has had his AB for 10 year, never been registered.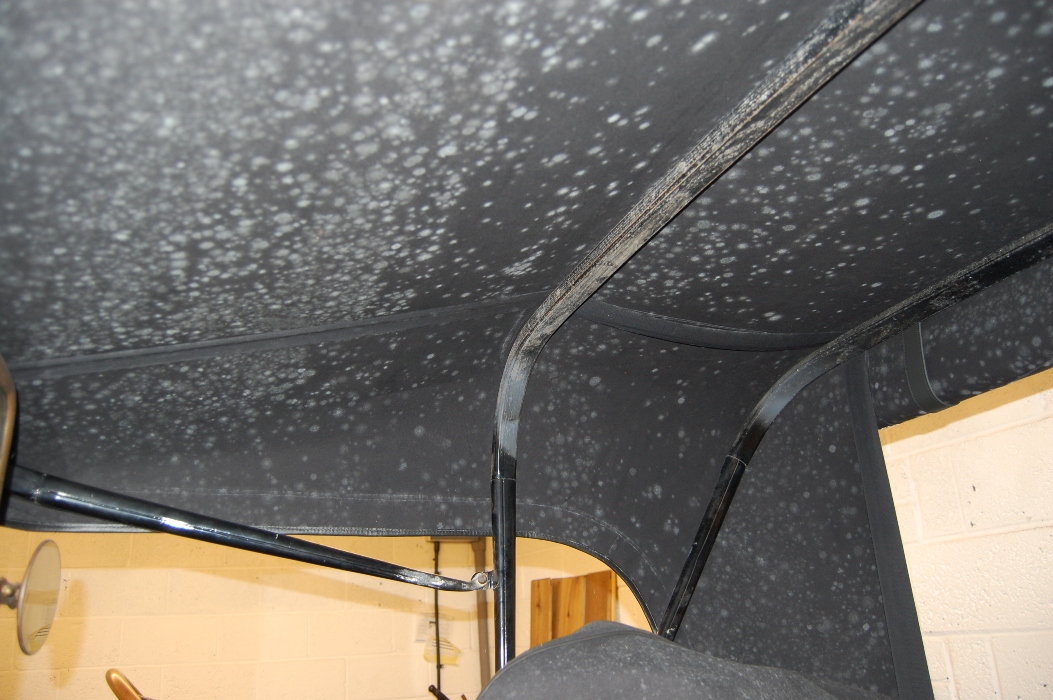 His uses a Rams Horn Bow i.e. front bow socket hinges high up on middle bow socket, I've not seen any others like it. Makes for easier access though.
Material is double duck, going mouldy though. It has no bracing as Mary Ella suggested, relies on it being fixed at back by turn studs and pulled taught at from by the leather straps.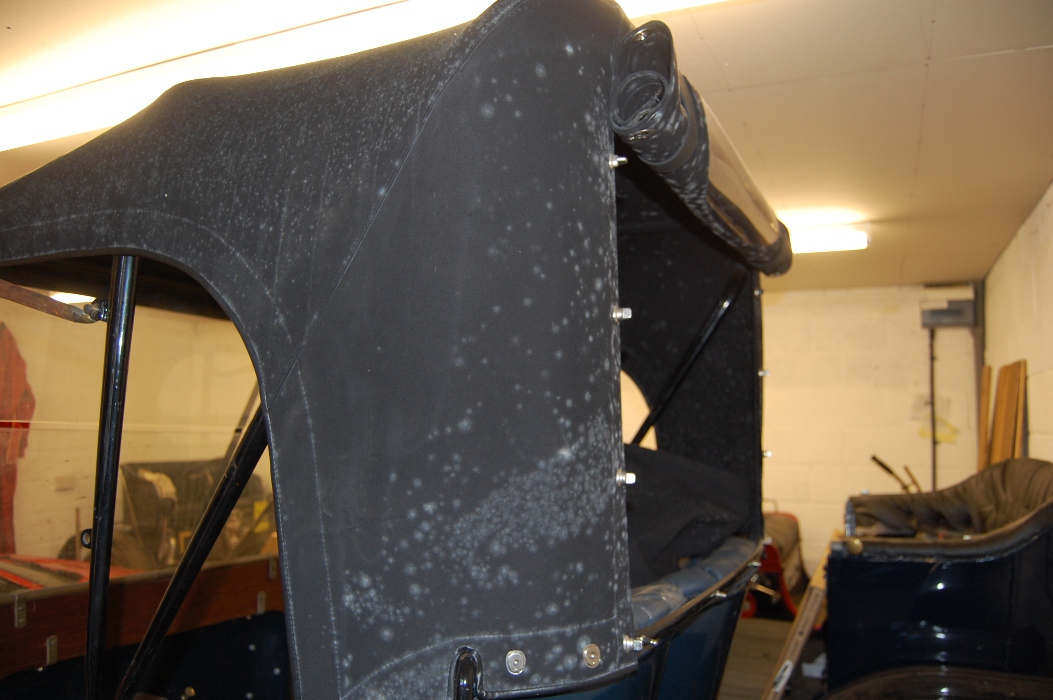 We have the measurements of the back opening, window much bigger than Witmers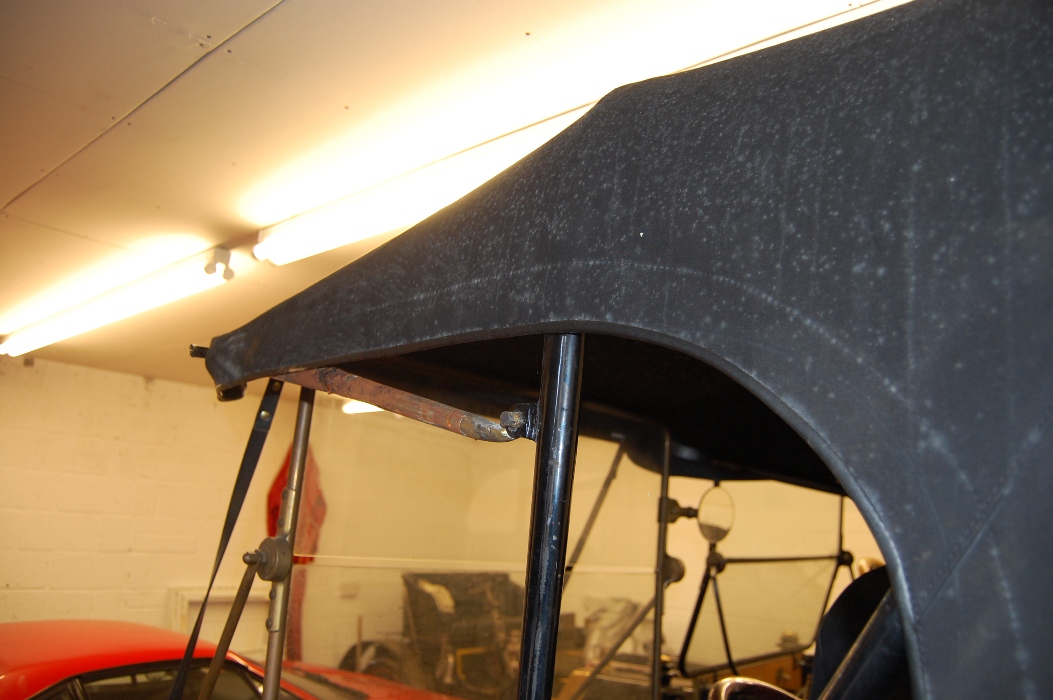 His front bow socket is broken and has been welded. He doesn't have a Maxwell badge on the grill, so we are going to send him one ours.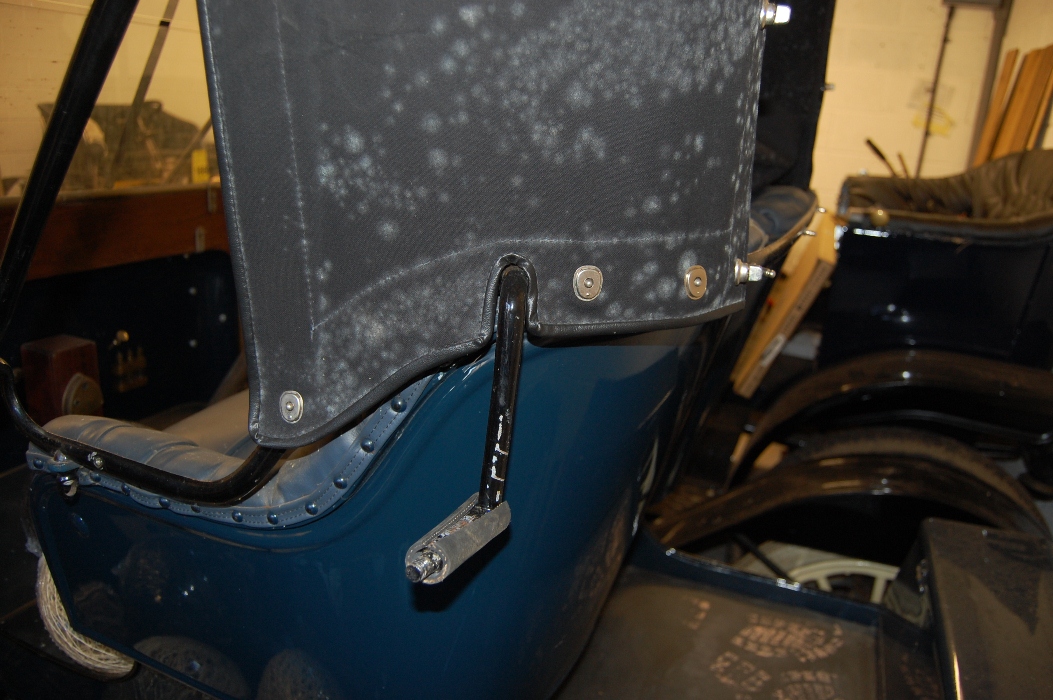 The wood or rubber Top rests go here.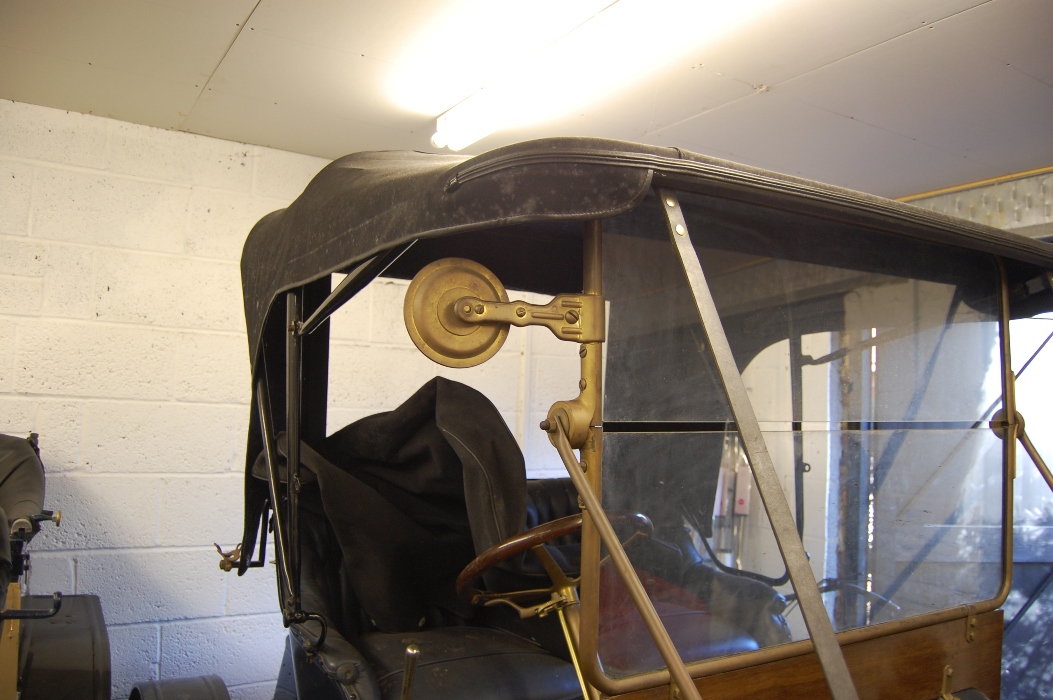 Windscreen mounts similar but different.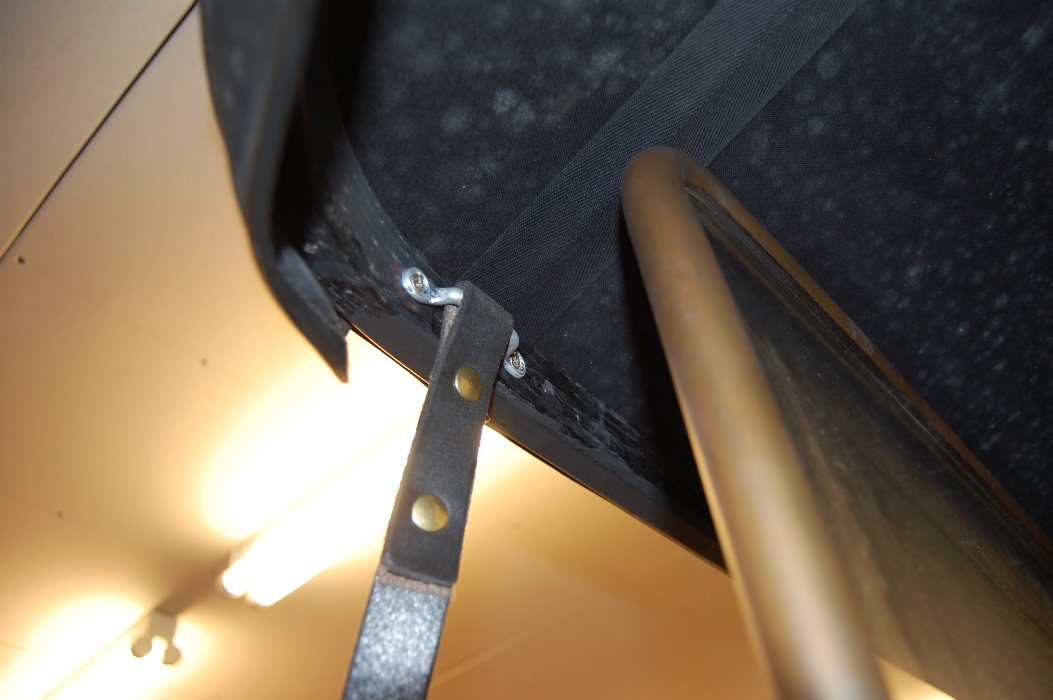 Clips to hold leather straps look like the Bow Clips in the Witmer catalogue, but not their discription.
The tool box that David didn't build because he didn't think it looked good. It should have one as it was standard equipment and we need somewhere to keep bits. We will have to make it out of wood though, unless someone has a clever idea.