1911 Maxwell AB
Our 1911 Maxwell AB before restoration in Virginia USA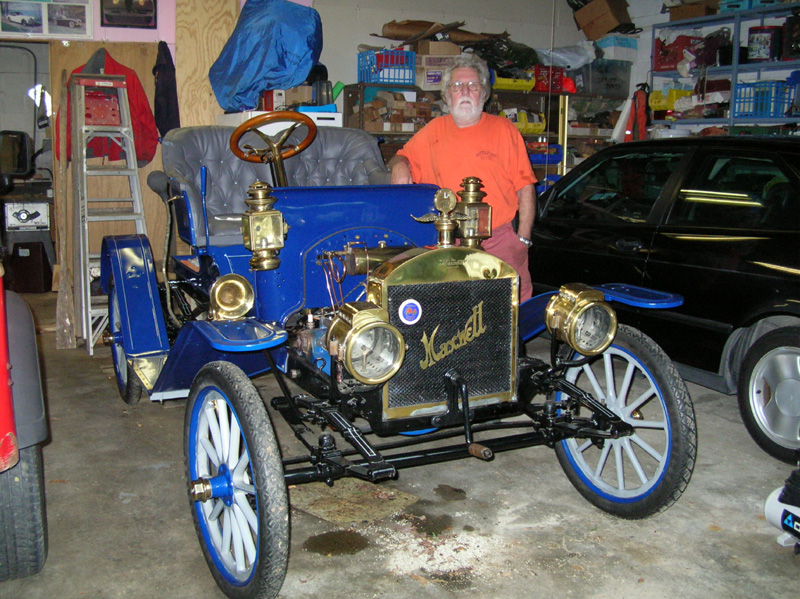 Nearly completed by David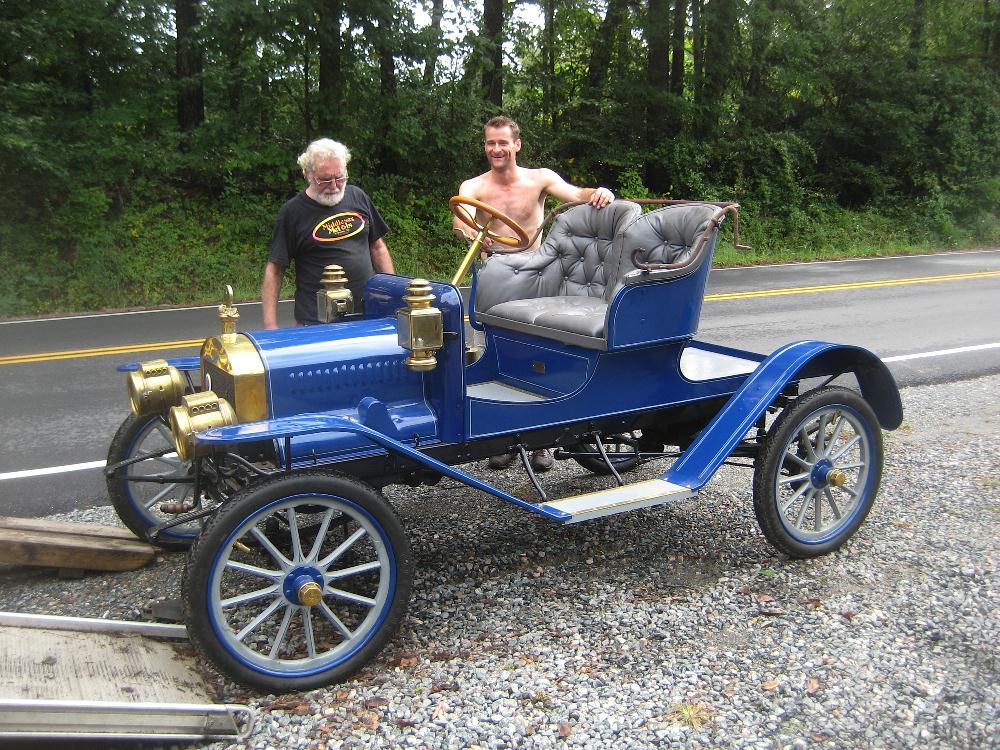 David saying goodbye, our car being loaded in Virginia with the help of Mark Snowden
Put that camera down and help push!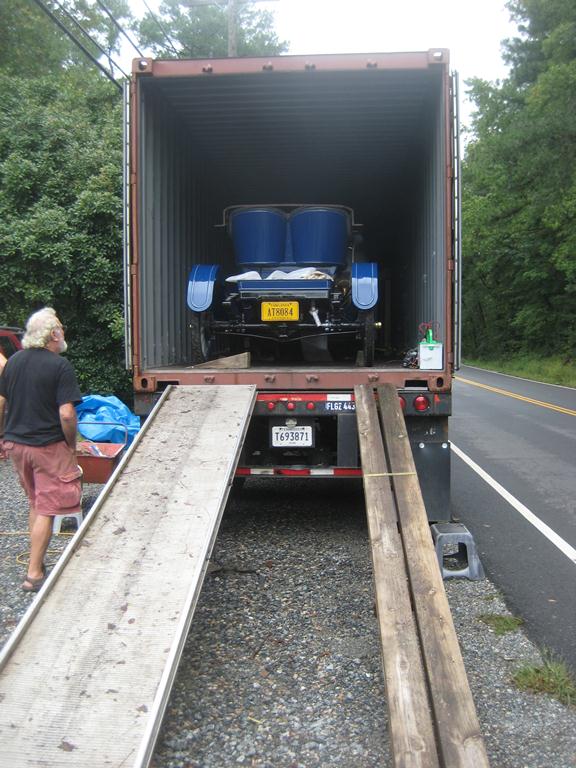 Next stop England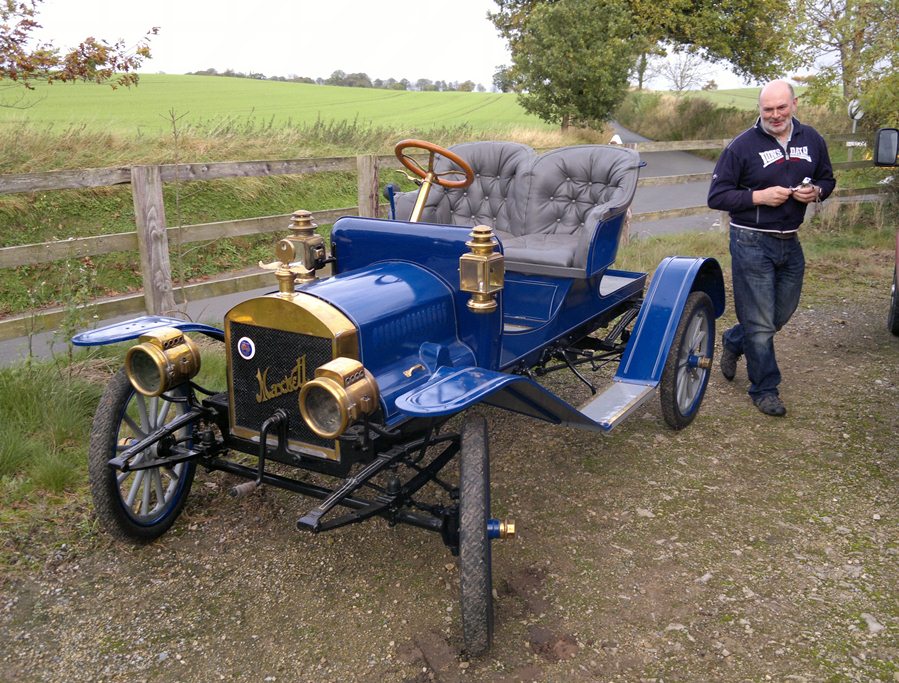 At last she arrives in England, Jim P wondering what on earth we've bought.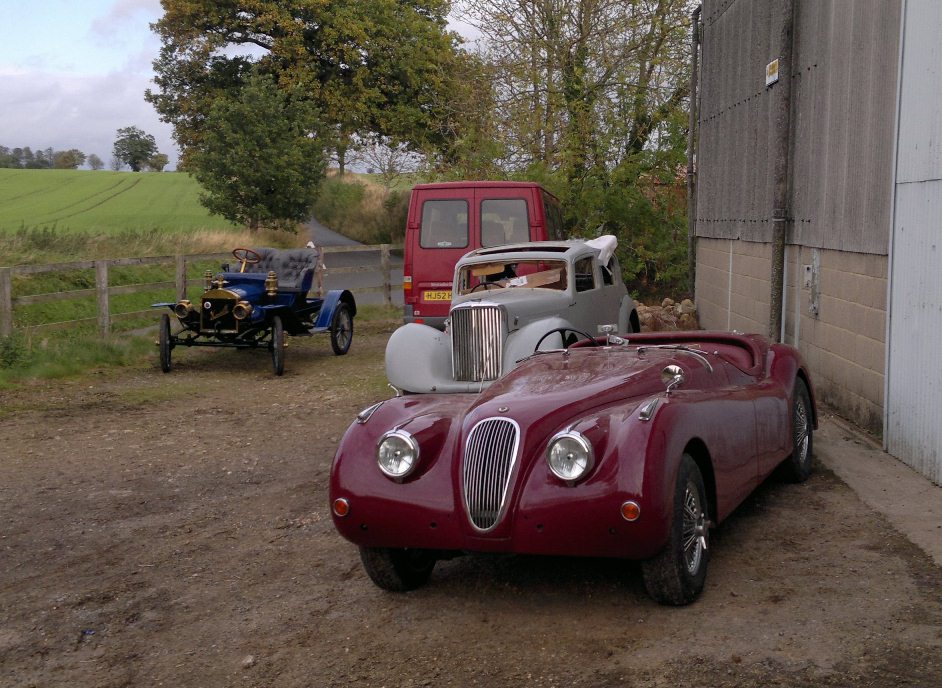 She arrived in good company.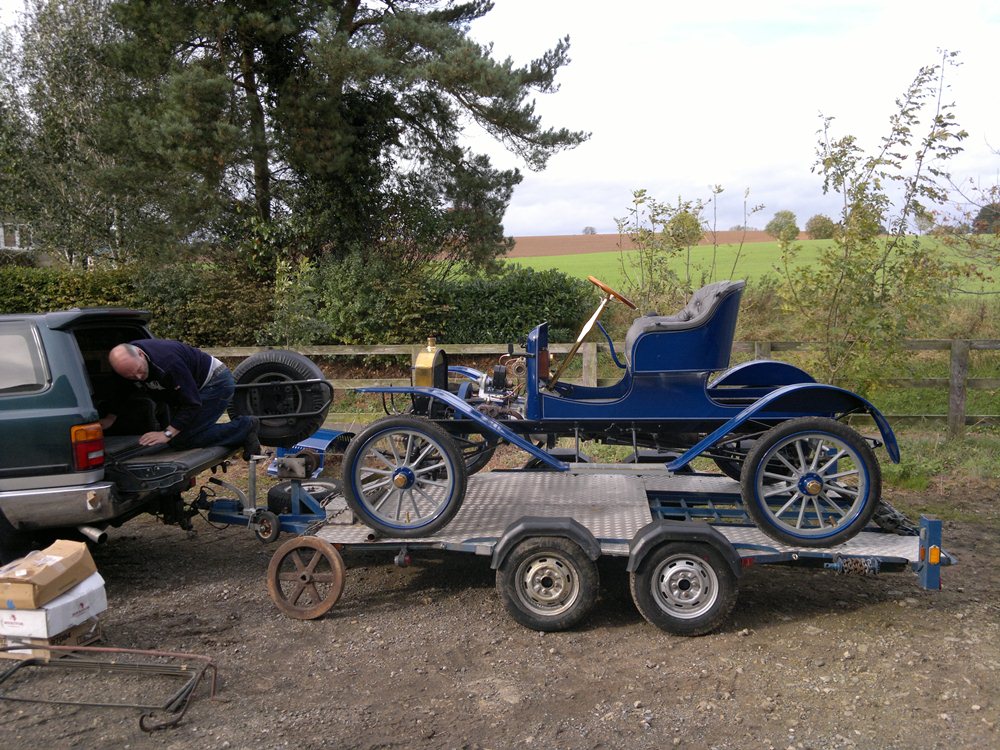 Loaded onto Jim's trailer. That flywheel weighs a ton!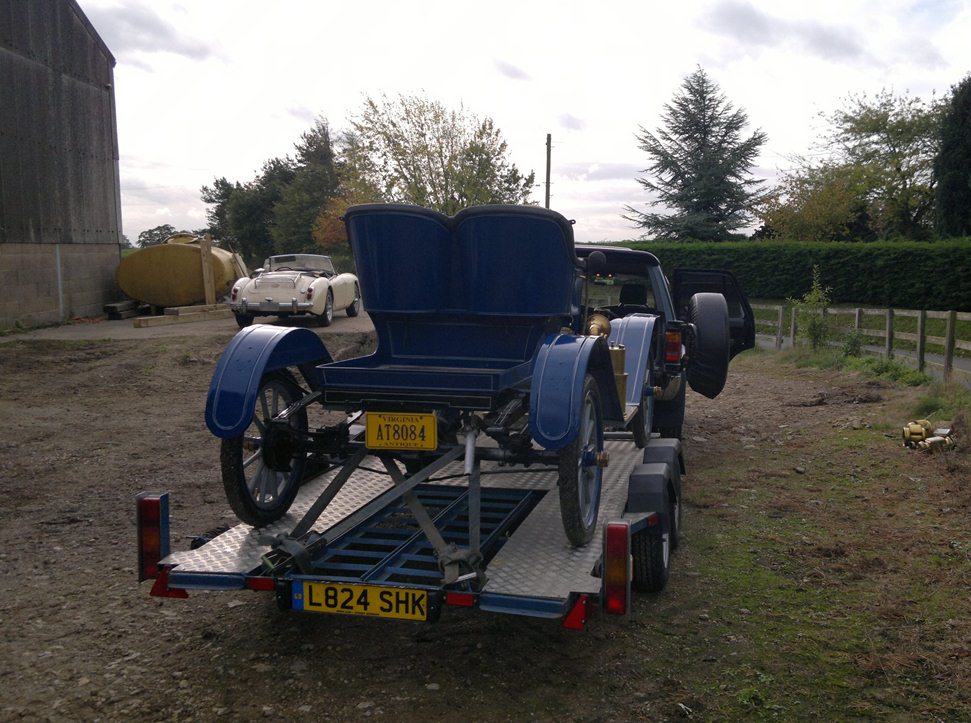 Have you got enough straps on that Jim?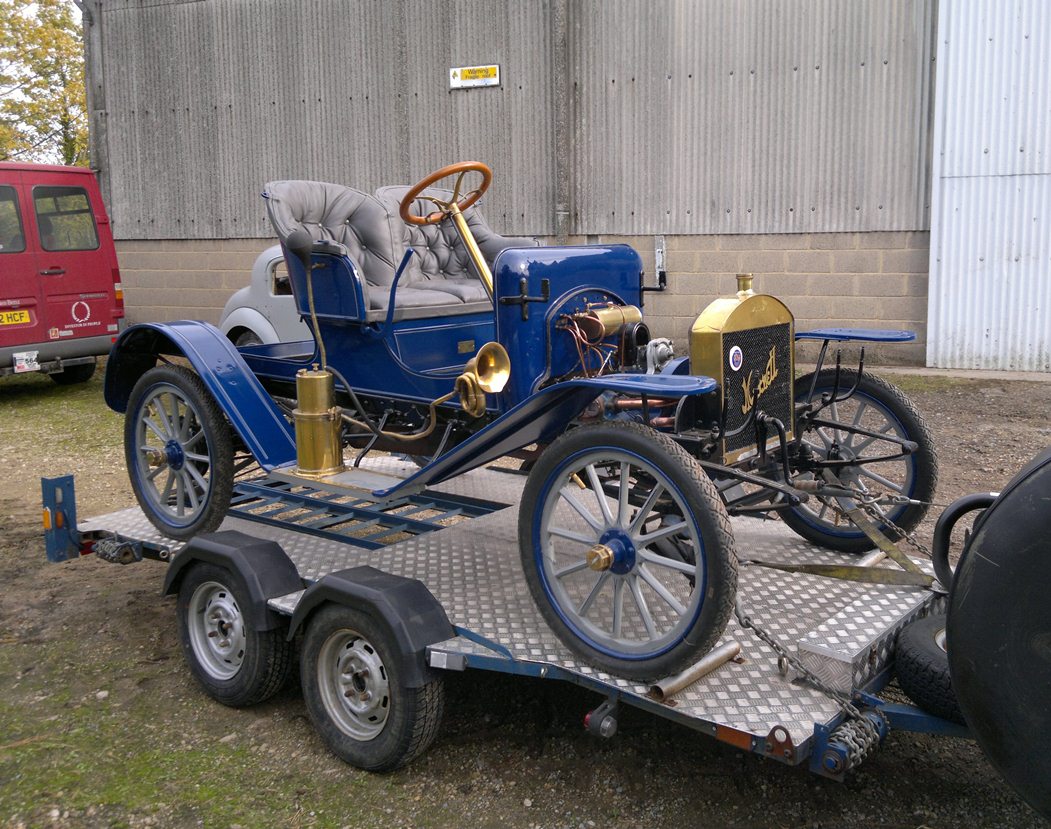 All ready for the journey to St.Albans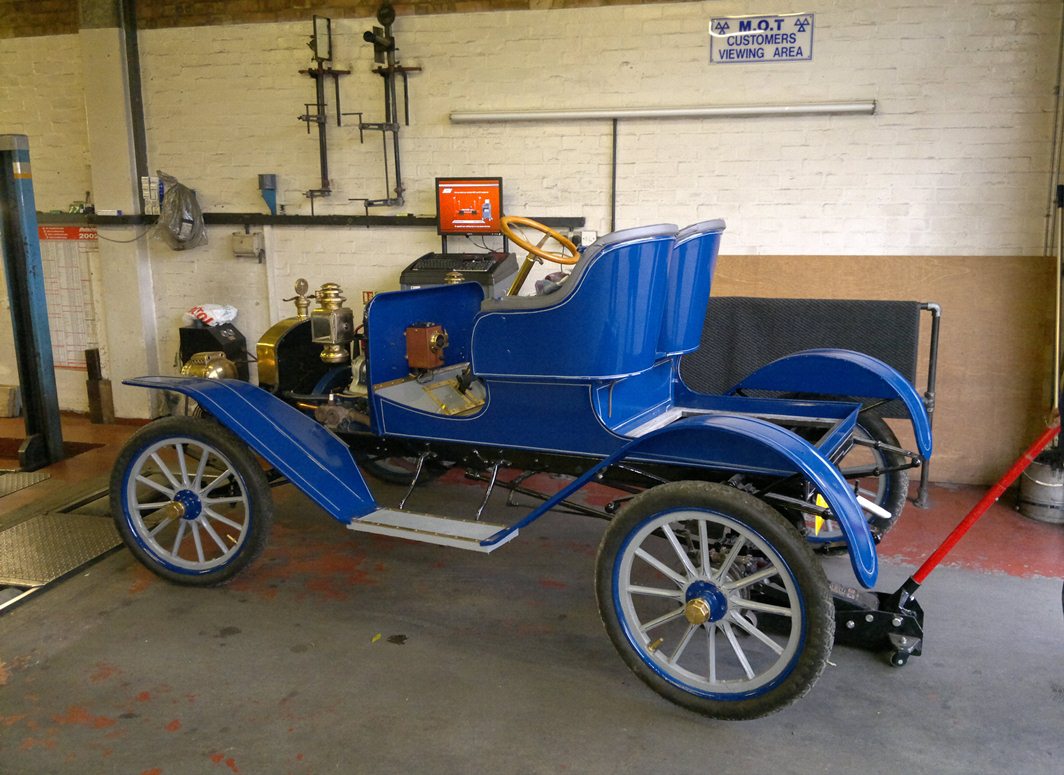 On the way back we stopped for an MOT test, she passed although there wasn't much to test.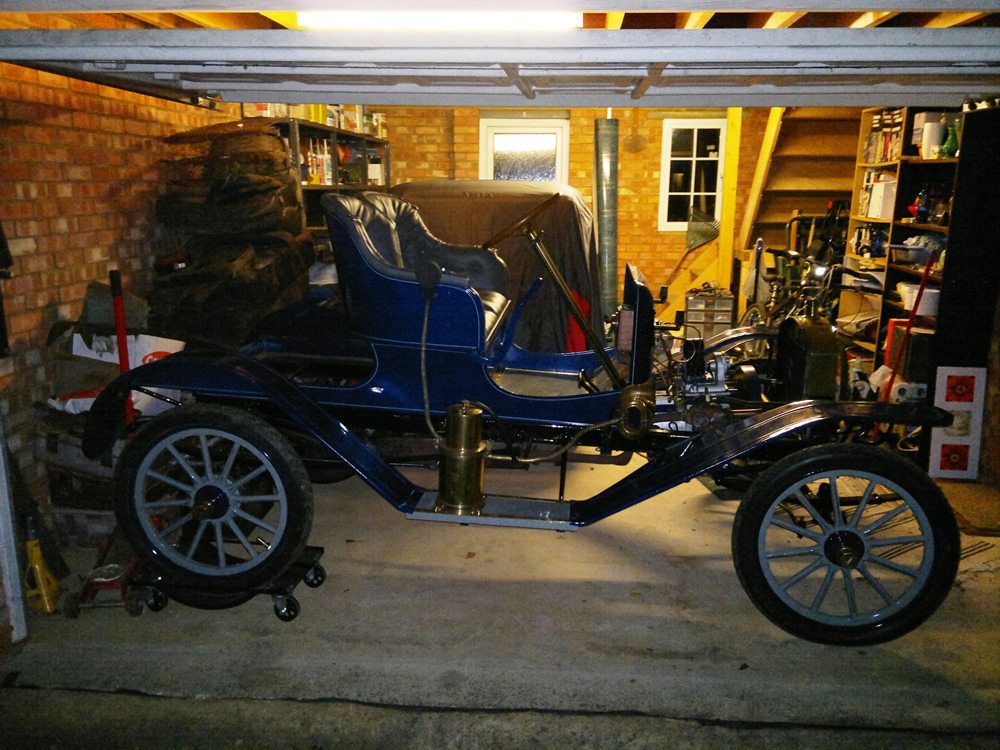 Safely tucked up in my next door neighbours garage.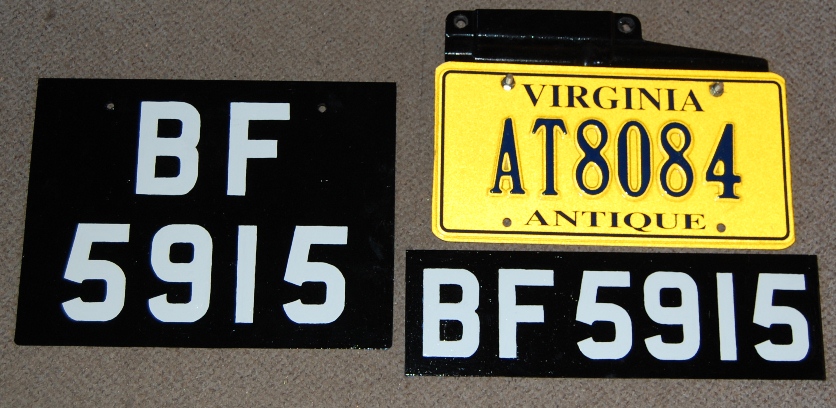 New British registration plates hand painted and ready to be fitted.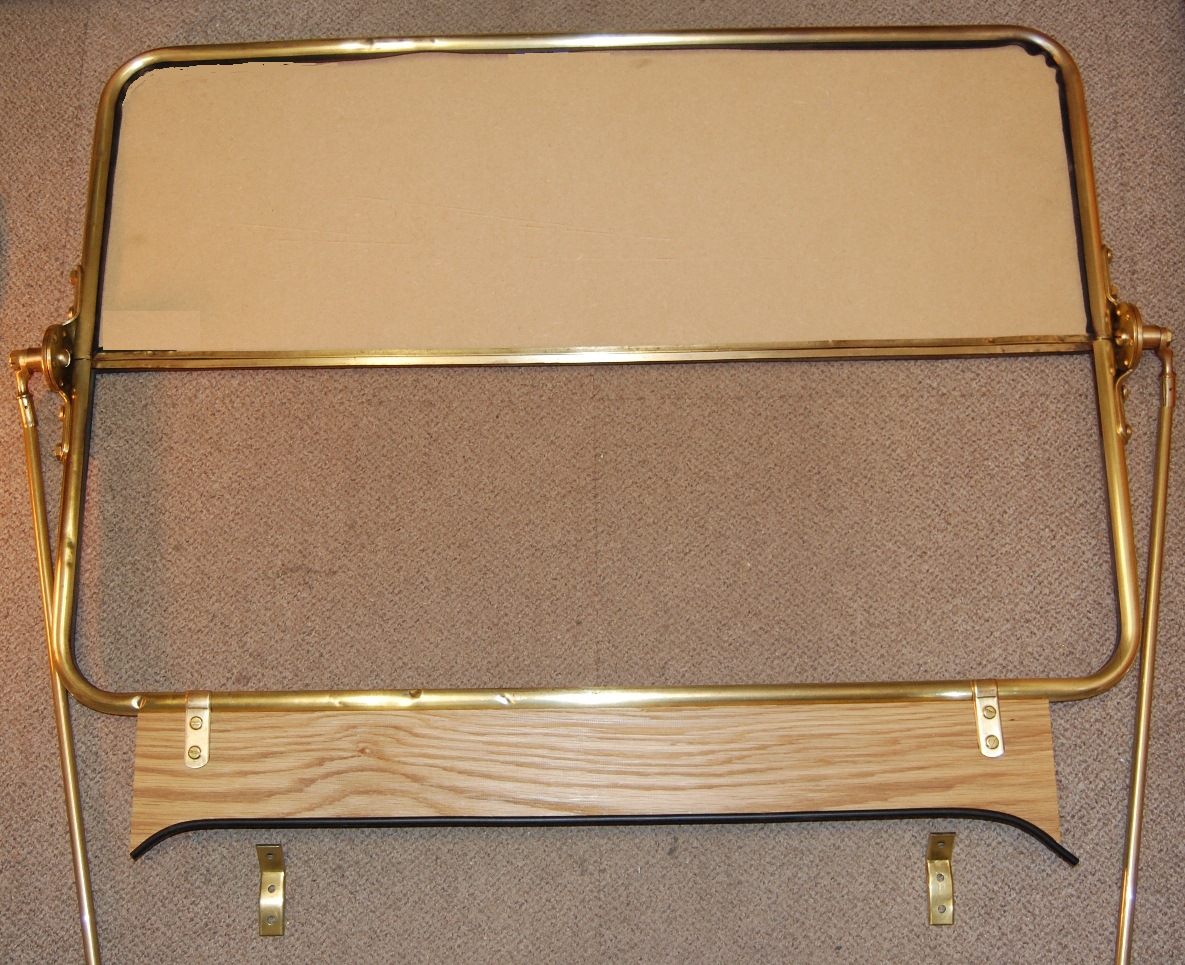 The Windscreen almost ready for fitting, the wood is a bit of skirting.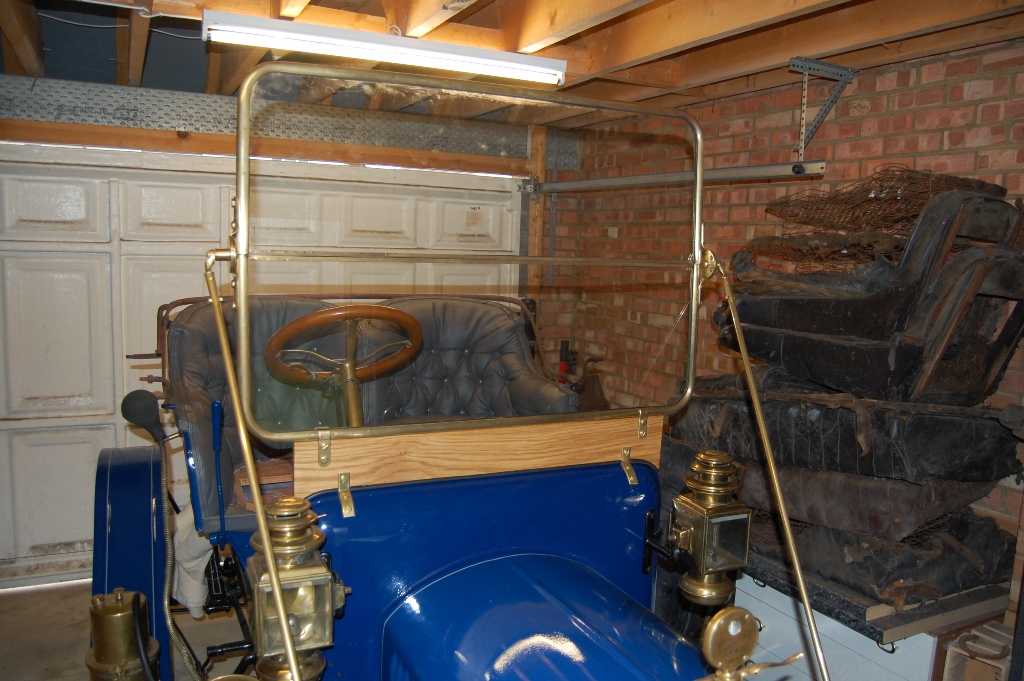 Windscreen fitted.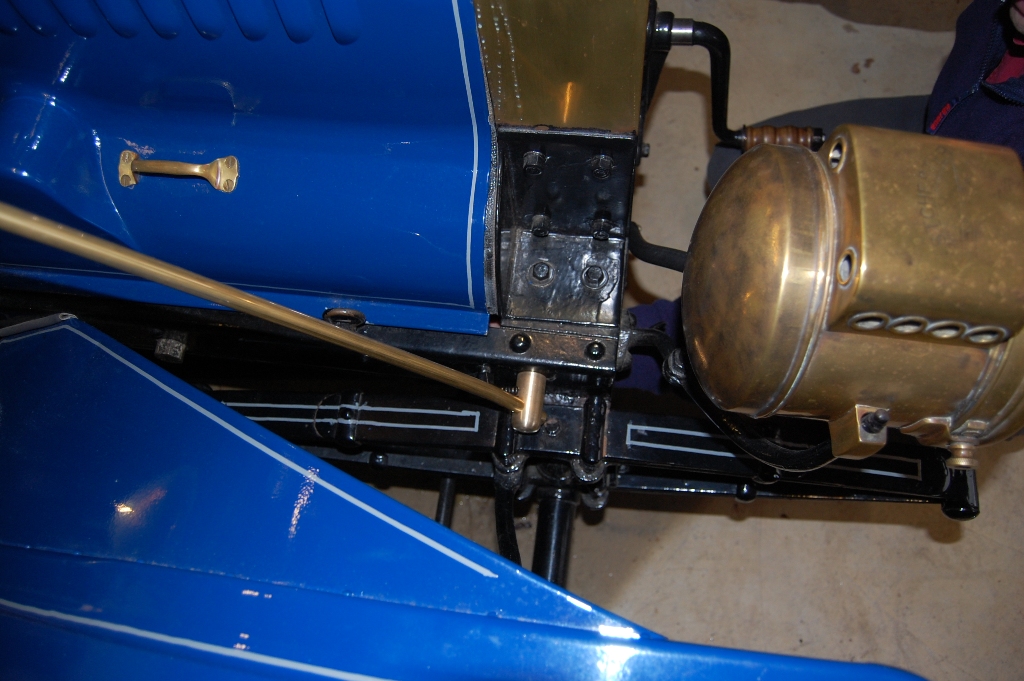 Brass windscreen mounts fabricated by Jim.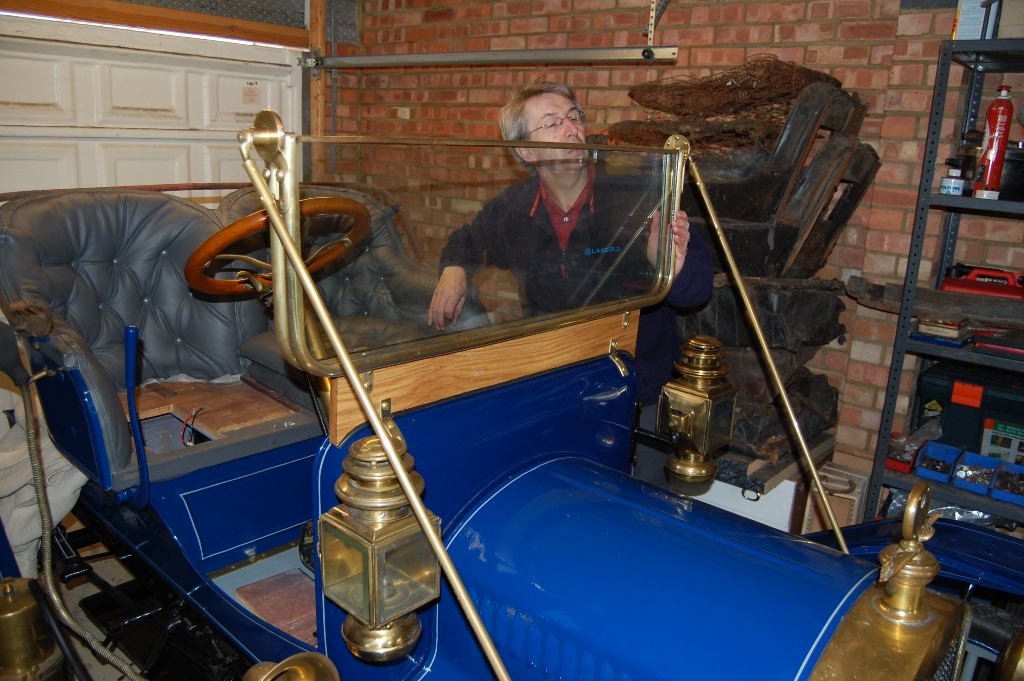 Martin wondering where the other half of the screen has disappeared to.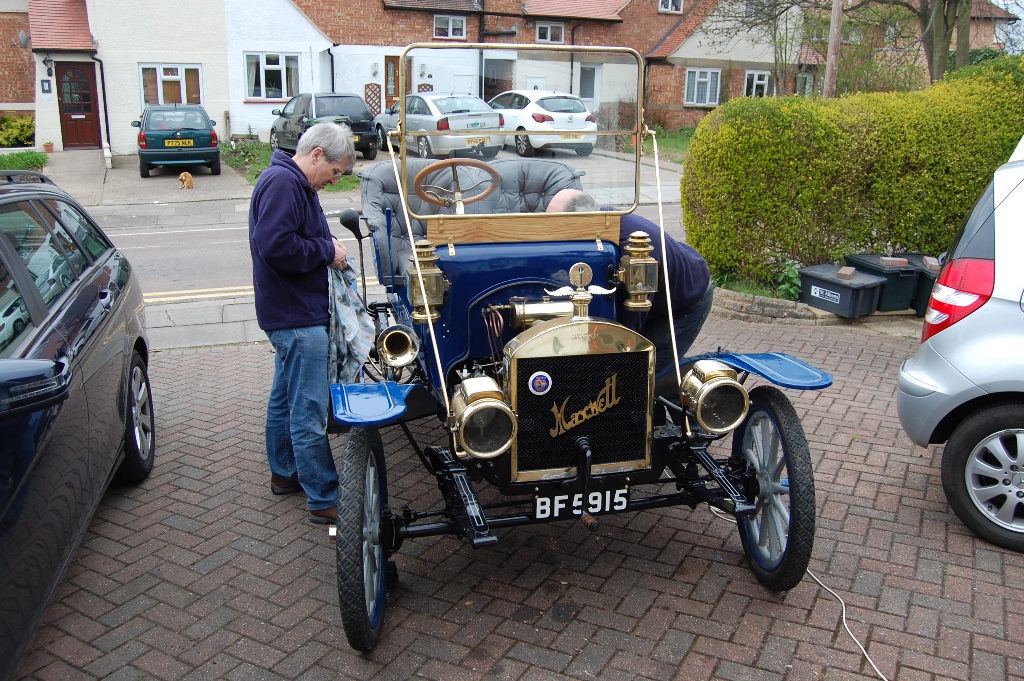 Martin doing his brass rubbing.
Martin thinking I should be helping not taking photographs.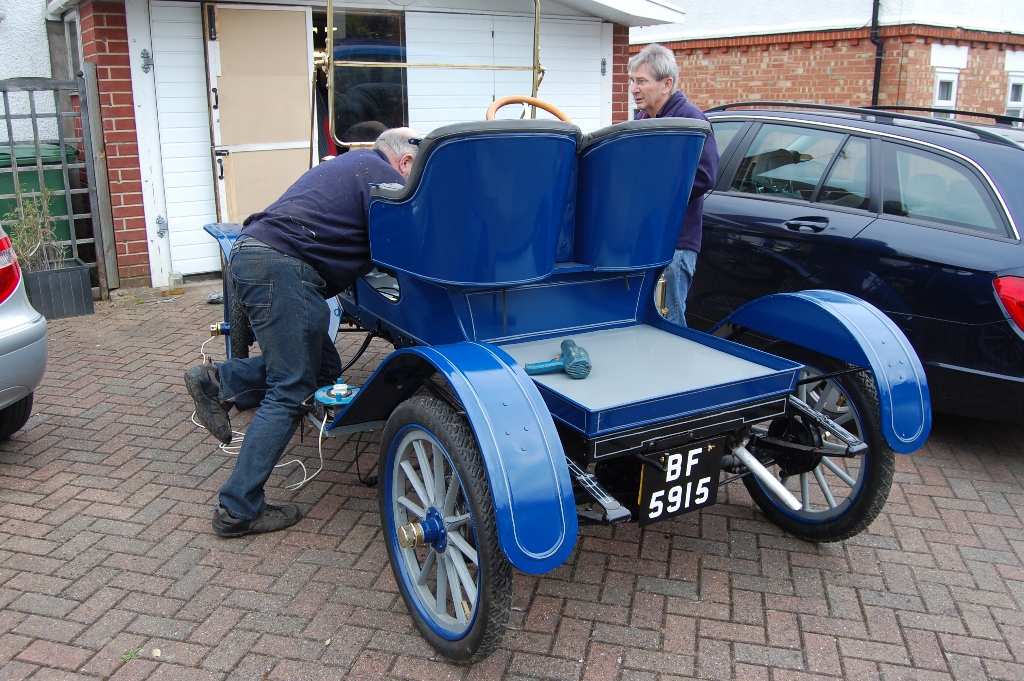 What's the hair dryer for Jim?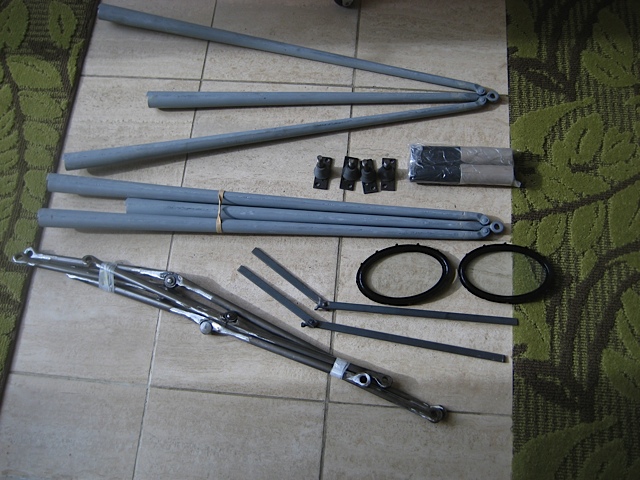 Bow Sockets & Top bits supplied by Witmer Coach waiting to shipped from US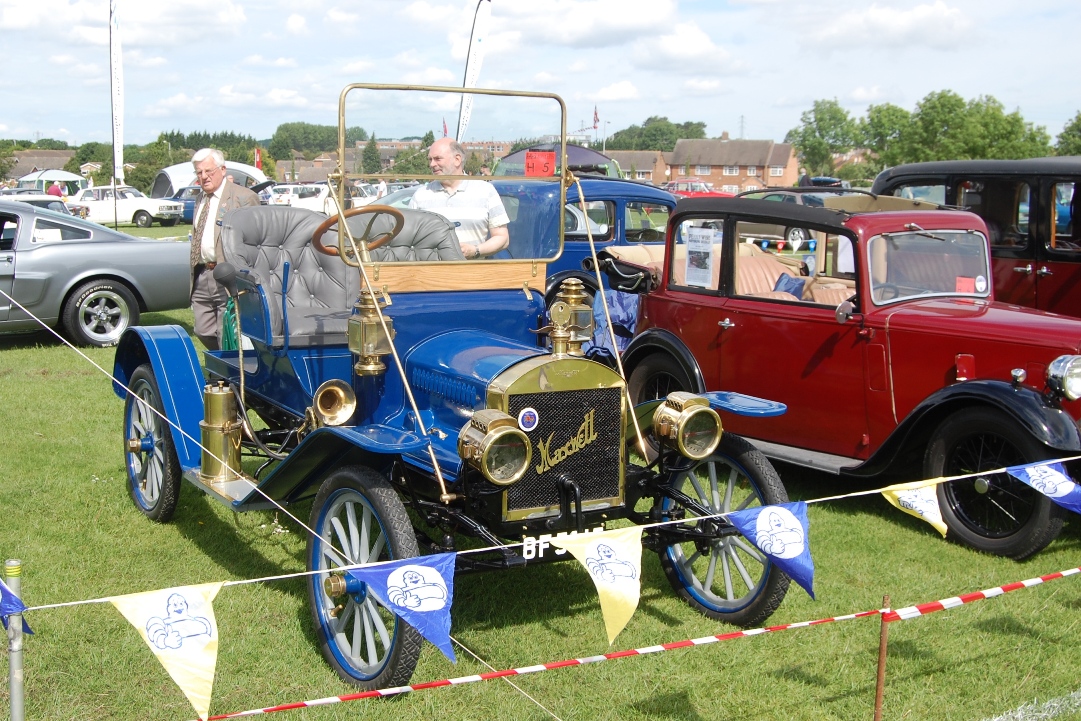 First outing at the Luton Festival of Transport June 2012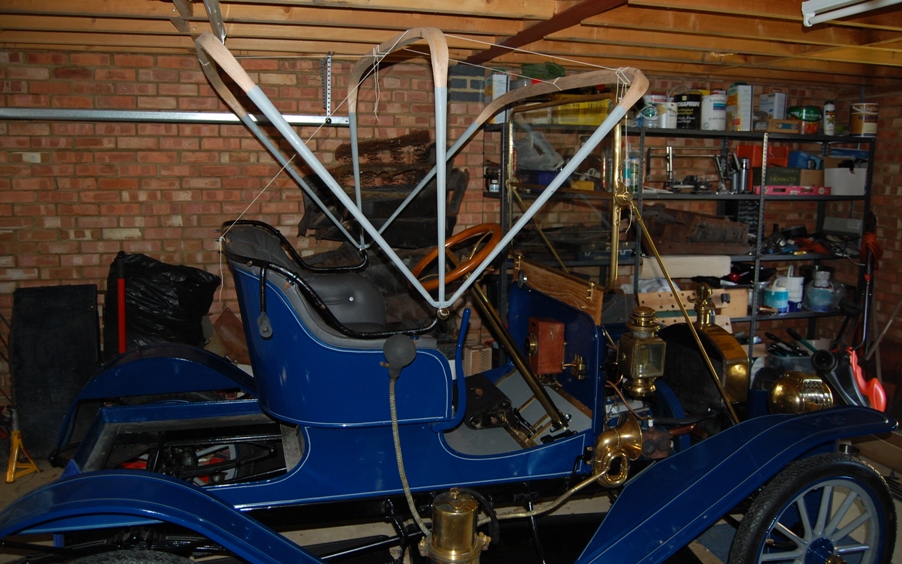 The roof bows take shape, held up by string.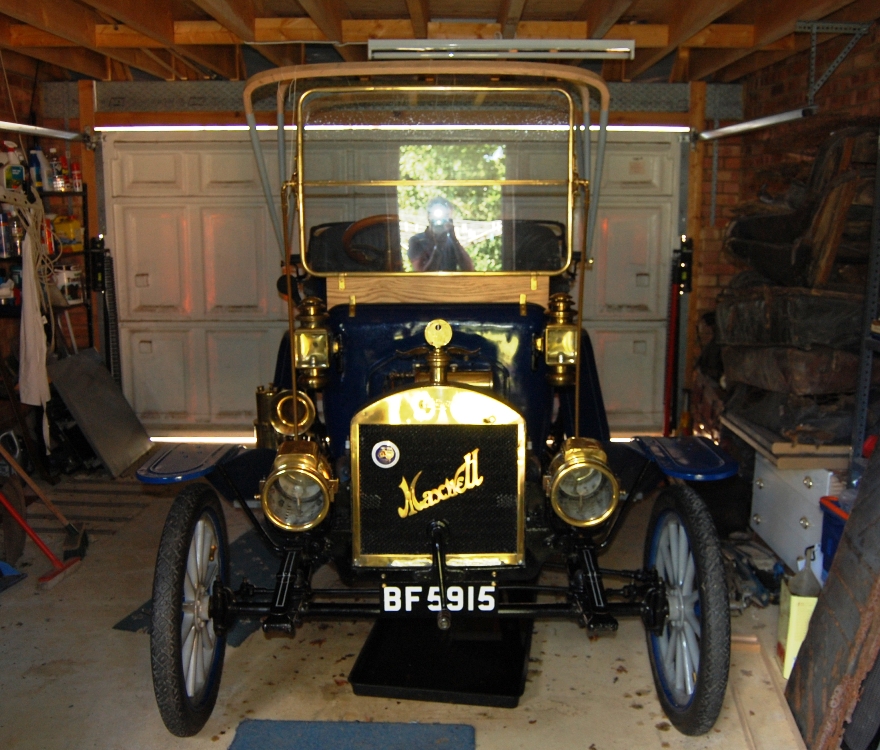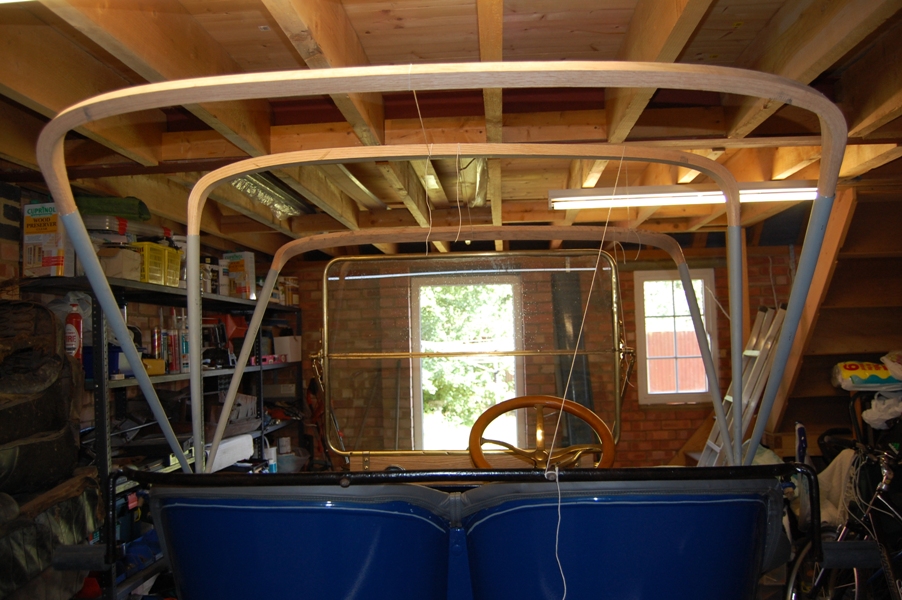 The bows and bow sockets were supplied by Witmer Coach of New Holland, PA.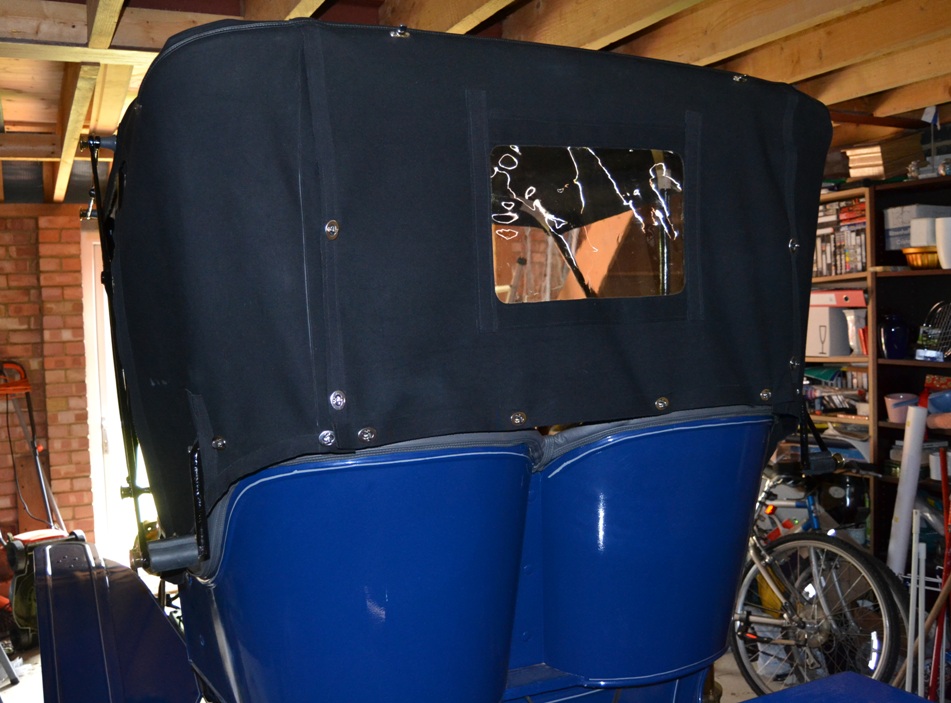 Completed Top.